Malco Theatres to temporarily close due to Coronavirus outbreak
Malco Theatres announced they would be temporarily closing to do the novel coronavirus outbreak.
From Malco: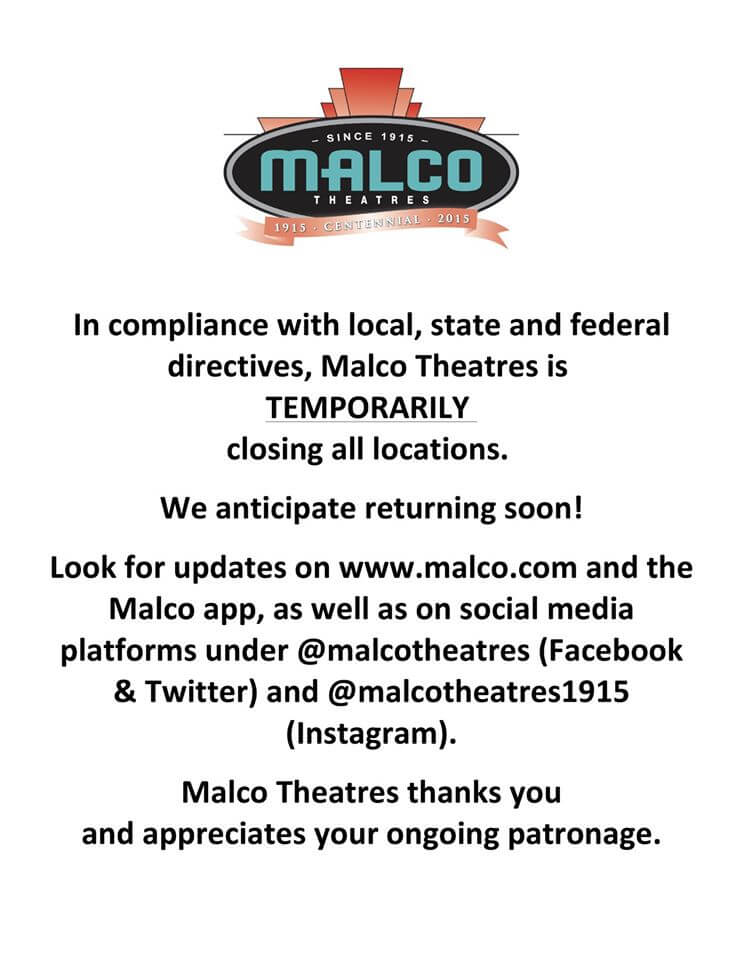 The Theatre chain had previously released the following:
MALCO THEATRES OFFICIAL STATEMENT REGARDING CORONAVIRUS
Malco Theatres considers cinema cleanliness to be one of our highest priorities. We share everyone's concern regarding Coronavirus and are doubling efforts to ensure additional measures are being taken to clean and sanitize the theatres.
* Increasing the deep cleaning frequency of all areas where patrons have direct contact to include kiosks, counters, restrooms, auditoriums, seats and handrails.
* Re-educating all team members on protocols for proper hand washing and personal hygiene; asking employees to stay home when not feeling well.
Furthermore, we will be limiting the seating in each auditorium to a maximum of 50% of its capacity. This seating arrangement reduces crowded auditoriums, allowing for guests to practice healthy social distancing.
As always, we are following guidance from the Centers for Disease Control and Prevention (CDC), along with state and local officials. We encourage our patrons to help us maintain a healthier environment by washing hands, covering coughs and sneezes, and respecting personal boundaries.
And finally, in the event you are planning a trip to the movies, but aren't feeling well, we ask that you please refrain from visiting us until you feel better.
Malco Theatres thanks you and appreciates your ongoing patronage.