Local salon reopens and has new rules in place for sanitation and safety
Need A Haircut? in Ripley is a long-standing beauty salon who has been anxiously awaiting to reopen. As of Monday, 5/11/20, they are open to the public, but with some new rules in place.
To prevent the spread of COVID-19, each customer is required to wear a mask when visiting the salon. Only the customer is allowed inside, with the exception being a parent with a single child. Customers are asked to sign-in when they arrive, and then wait in their vehicles. They will be called once their stylist is ready for them.
The salon also issued the following announcement: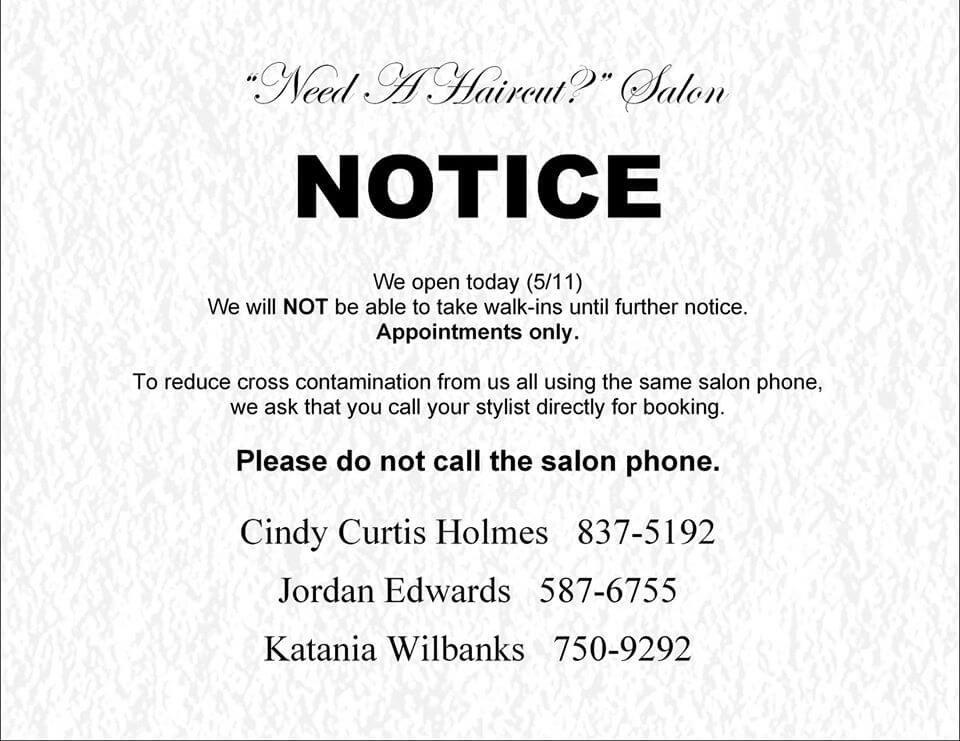 Bookings can be made via the Need A Haircut? Facebook page, by using messenger, or by calling/texting the stylist individually. Their numbers are also available on the salon's Facebook page or in the announcement above.
Spots are filling up fast so make sure to get your name on the books today!