Local VFW replaces bicycle hit while nine teenagers were out riding
The Ripley VFW stepped up and showed the nine teenagers nearly hit recently while riding their bikes that their community and our local war veterans stand beside them.
Jeremiah Crum was able to pick out a new bike of his choosing and the VFW took care of purchasing it.
The VFW took all nine to Walmart where they replaced the bicycle that was hit while a local man filmed the altercation in which he sped through the group, laughed and used a racial slur.
The incident happened Monday afternoon around 3 p.m. according to the grandmother of one of the youths involved. That's when a video by Mark Hall was posted on the social media site, Snapchat. The diver can be heard saying "50 points" as he speeds up, passing through the middle of the group of youngsters as they attempt to get out of the way of the vehicle. The diver can be heard saying a racial slur as he passes the group.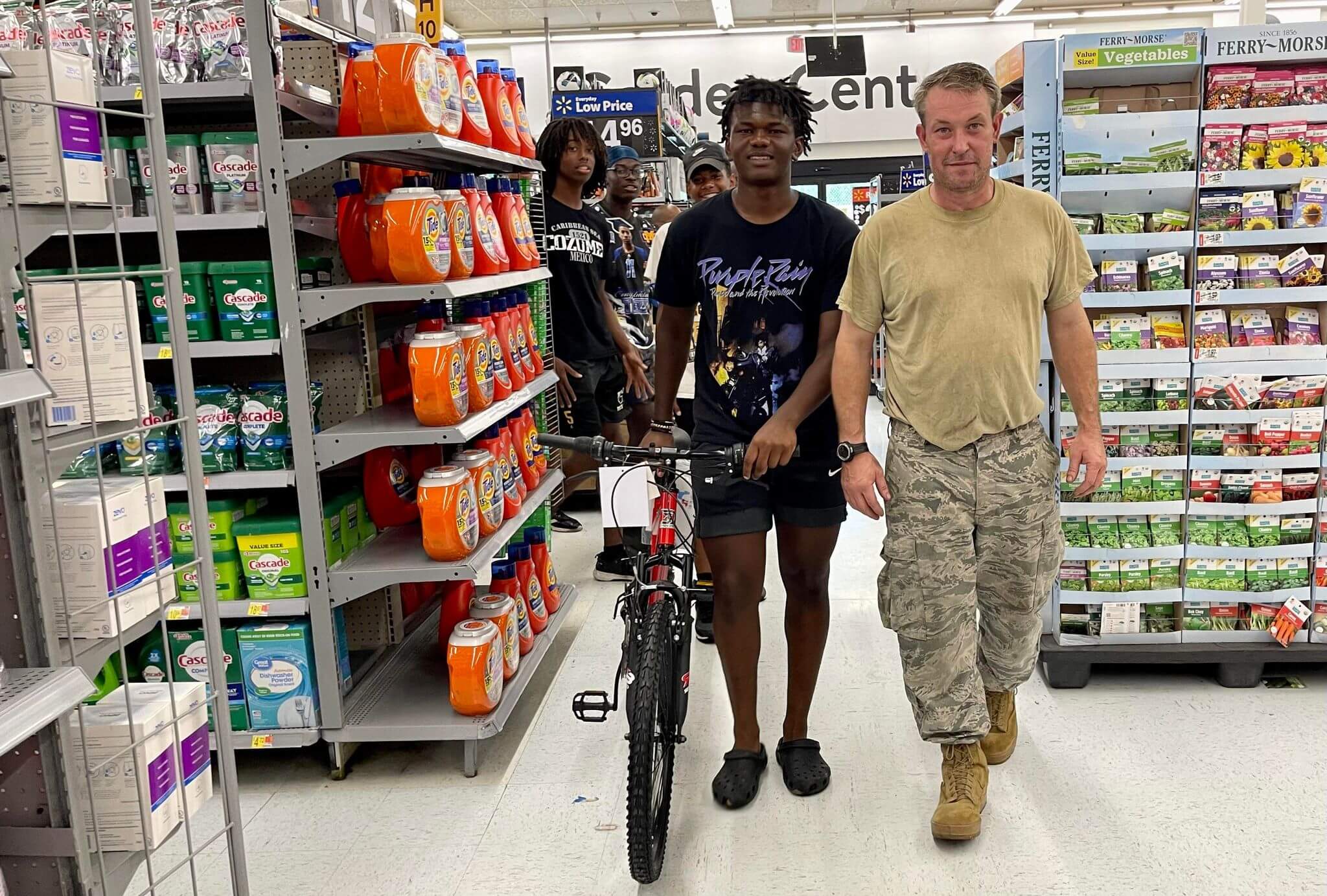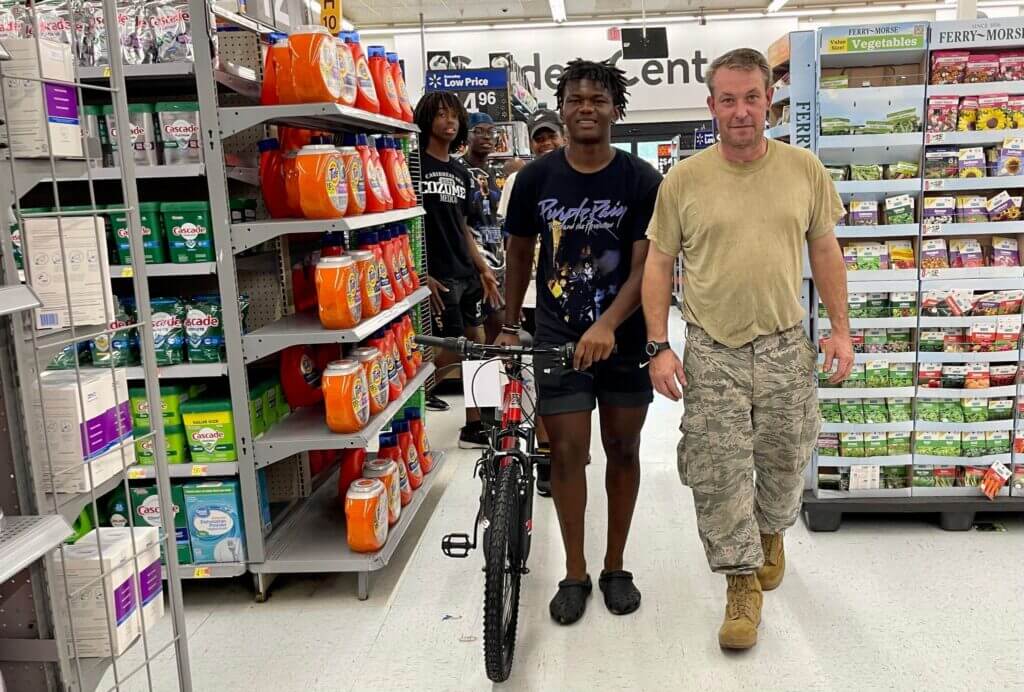 The video came to light when it was screen recorded from Snapchat and posted to Facebook.
On Tuesday evening, Hall was arrested and charged with 9 counts of simple assault.
Hall, 49, is charged with nine counts of simple assault after a video he posted on the social media site, Snapchat was screen recorded and then posted on Facebook. The video showed Hall attempting to run over nine black teens who were riding bikes on Cooper Street in Ripley while using a racial slur.
One of the simple assault charges could be upgraded to a felony. One of the teens, Jeremiah Crum, said that Hall's truck clipped the bike he was riding as it sped through the group of teens.
"We're digging into that," said city prosecutor Bart Adams. "I 100 percent believe Jeremiah (Crum) when he said Mr. Hall hit his bike. But I don't know if we can prove it. If a felony charge is added that will be handled by District Attorney Ben Creekmore and his office."
Parents and other concerned citizens questioned law enforcement and Adams about using the hate crime statue in this case because it is believed that Hall targeted the teens because they were black, supported by the fact he is heard using a racial slur in the video. Adams clarified how the "hate crime" statue can be used.
"A lot of people think a 'hate crime" is a separate charge. But a hate crime is not a separate charge," said Adams. "It's an enhancement to the penalties of what the person is already charged with. We have to let the person know at the time they are being processed or our intention to seek that enhancement, and Mr. Hall has been notified that we are seeking that enhancement. All the parents have copies of the statutes and we've explained the process."
According to Mississippi Code 99-19-301, (1) The penalty for any felony or misdemeanor shall be subject to enhancement as provided in Sections 99-19-301 through 99-19-307 if the felony or misdemeanor was committed because of the actual or perceived race, color, ancestry, ethnicity, religion, national origin or gender of the victim.