Over 1600 TEPA customers without power due to Tuesday morning outage
Over 1600 Tippah Electric customers are without power due to an outage in the Falkner area.
See the outage map below: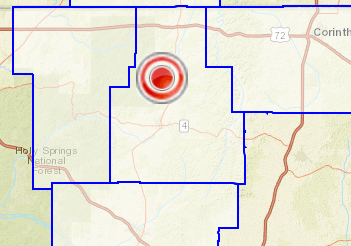 According to reports, a transformer blew in the area causing the outage.
Outages first started being repoted around 10:20 a.m. on Tuesday.
You can check with TEPA on their website to see outage data.