Storey named DLTS Grand Champion, raises record amount for Boys and Girls Clubs of North Mississippi fundraiser
TUPELO–For the first time in two years, as the north Mississippi area, along with the world, dealt with Covid-19, Dance Like The Stars, the preeminent fundraiser for the Boys and Girls Clubs of North Mississippi was back in the BancorpSouth Center in front of a crowd of more than 1000 people.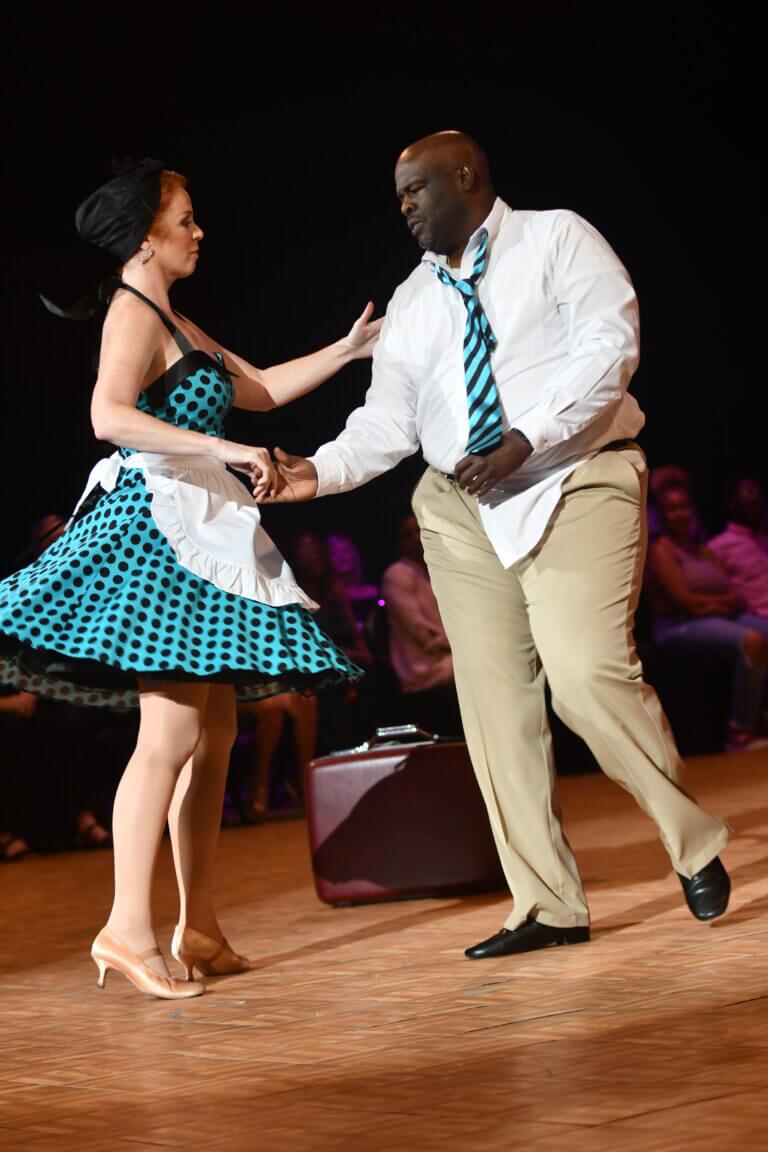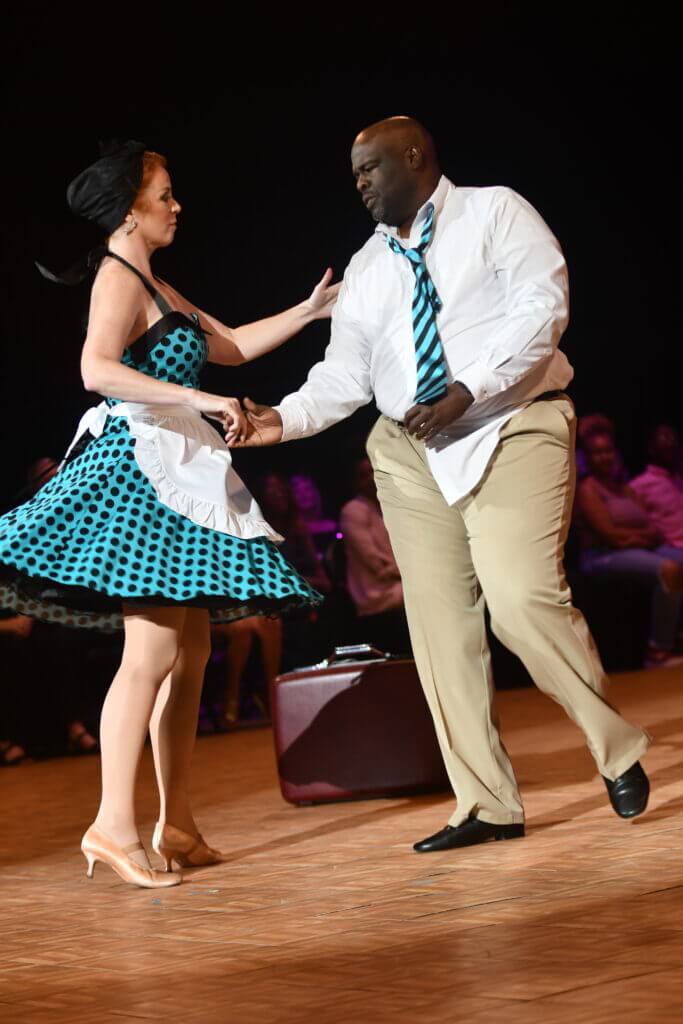 And it was another success!
"It felt wonderful to return Dance Like The Stars to its traditional format after two years of virtual shows. Nothing compares to the energy of the in-person audience," said Evie Storey, Director of Marketing & Special Events.
The 17th annual event, featuring celebrity dancers representing each of the five clubs (Northside, Haven Acres, Ripley, New Albany and Oxford) under the organization's umbrella, raised more than $265,000 in funds to be used on the hundreds of members in the area. 
"As seen in the fundraising results, the people of North Mississippi have stepped up for our children once again. We are grateful," added Storey.
Storey named Grand Champion
The Ripley Club was represented by Keith Storey, a teacher at Ripley High school who also serves as an assistant coach for the Ripley Tigers football team. Through his fundraising efforts, Storey was named Grand Champion for bringing in a whopping $78,000, the most ever raised in the history of the event.
Afterwards, Storey was thankful for the numerous donations and happy to be a part of such a worthwhile event that made him stretch the bounds of what he's used to.
"I really enjoyed it a lot," said Storey. "I was glad that I got to do something out of my comfort zone, like being able to take dance lessons with such great instructors."
Storey performed the "Jitterbug" to the popular old-school Ray Charles song, "Hit The Road Jack," with Tammy Wilson of the Tupelo Dance Studio. Storey said he was more than a little nervous, especially just before showtime. 
"Yes I was nervous but if you saw me before it was time for me to dance…I was bending over with tears in my eyes and a knot in my stomach," he said. " I want to thank Tammy (Wilson) for having to put up with my mood swings from time to time, and I want to tell Evie (Storey) thanks for coming to me to represent the Ripley Club."
Sock Game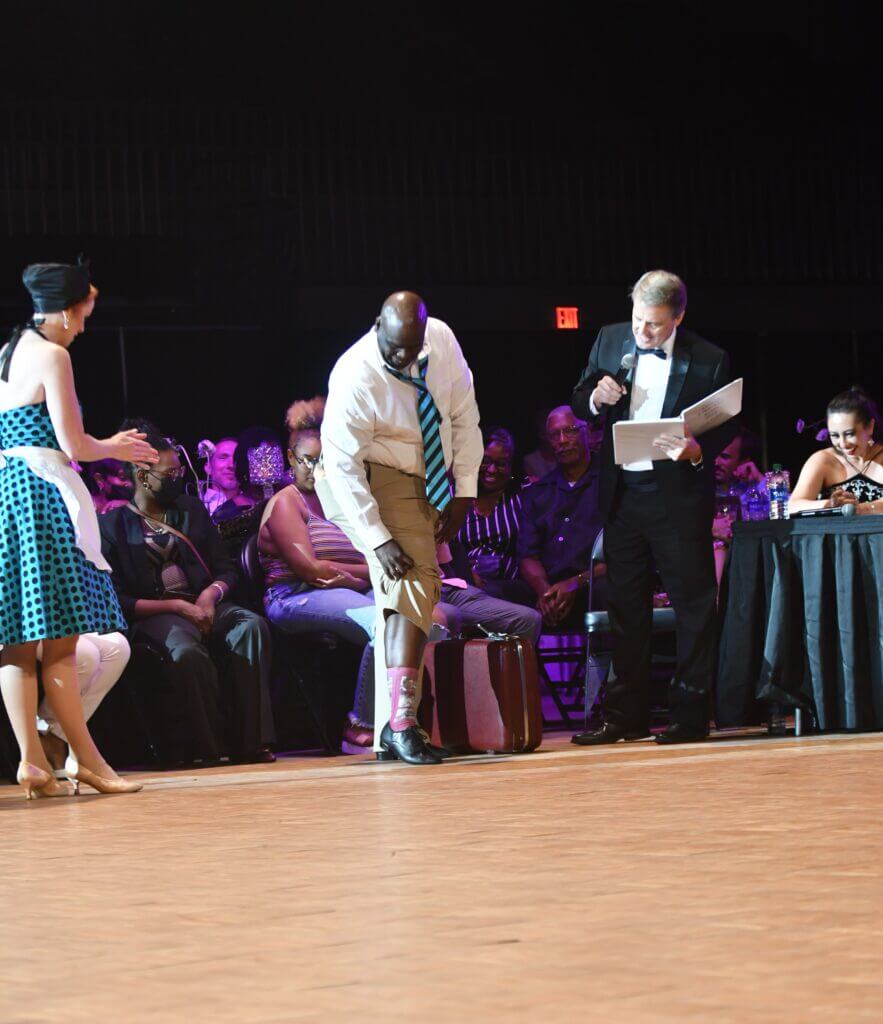 Storey is famous for wearing unique socks with all of his outfits. Saturday night in Tupelo, he wore a particularly special pair. His maroon socks were donned with pictures of him and his late mother Sallie Ann Storey, who passed away last summer. 
"I wanted my mom to be there with me every step of the way. I wanted her to be able to experience a dance that she always liked to see," said Storey. "And I wore the socks because I just had to have something maroon on me…I just wanted to bring the DAWG out of me. HAILSTATE!" 
Here comes the Judge
The Honorable Judge Anthony Rogers was the overall winner of the celebrity dance competition, by the judge's vote, wowing the crowd with a routine to the 1983 hit "Staying Alive" from the iconic movie Dance Fever. 
Tippah County native Shaletha Knox represented the New Albany Unit, bringing in more than $20,000. Celebrity dancer Mary-Morgan Burks was the second-place judge's choice for her performance. She also brought in the second most funds for the fundraiser.