Severe weather, including tornadoes, predicted for Friday night in to Saturday
MEMA and the National weather service are predicting strong storms throughout Mississippi this evening in to the early morning hours on Saturday.
From MEMA:
Severe weather is expected tonight into Saturday. Tornadoes and damaging winds can't be ruled out. Stay off the roads if possible and have multiple ways to receive weather alerts that are loud enough to wake you.
Mema also gave the following reminders when it comes to strong storm systems:
As we prepare for a night of severe weather, it's important to understand the difference between watches and warnings!
Watch – conditions are favorable
Warning – event is imminent/happening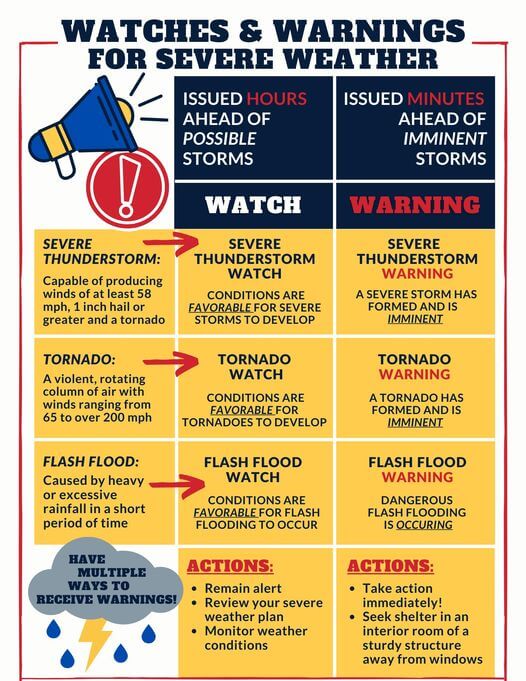 See the timing and severity of weather here from the NWS: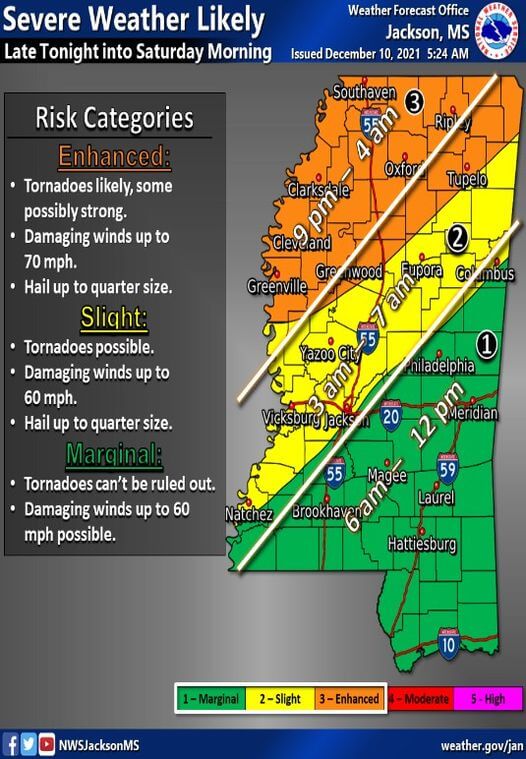 The national weather service in Memphis issued the following on Friday at 11 am:
UPDATE…Portions of the Mid-South have been UPGRADED to a Moderate Risk (4/5) for late afternoon through tomorrow morning. The rest of the area remains in an Enhanced Risk (3/5).Main Reason for upgrade: The tornado threat has increased. Please stay weather aware tonight.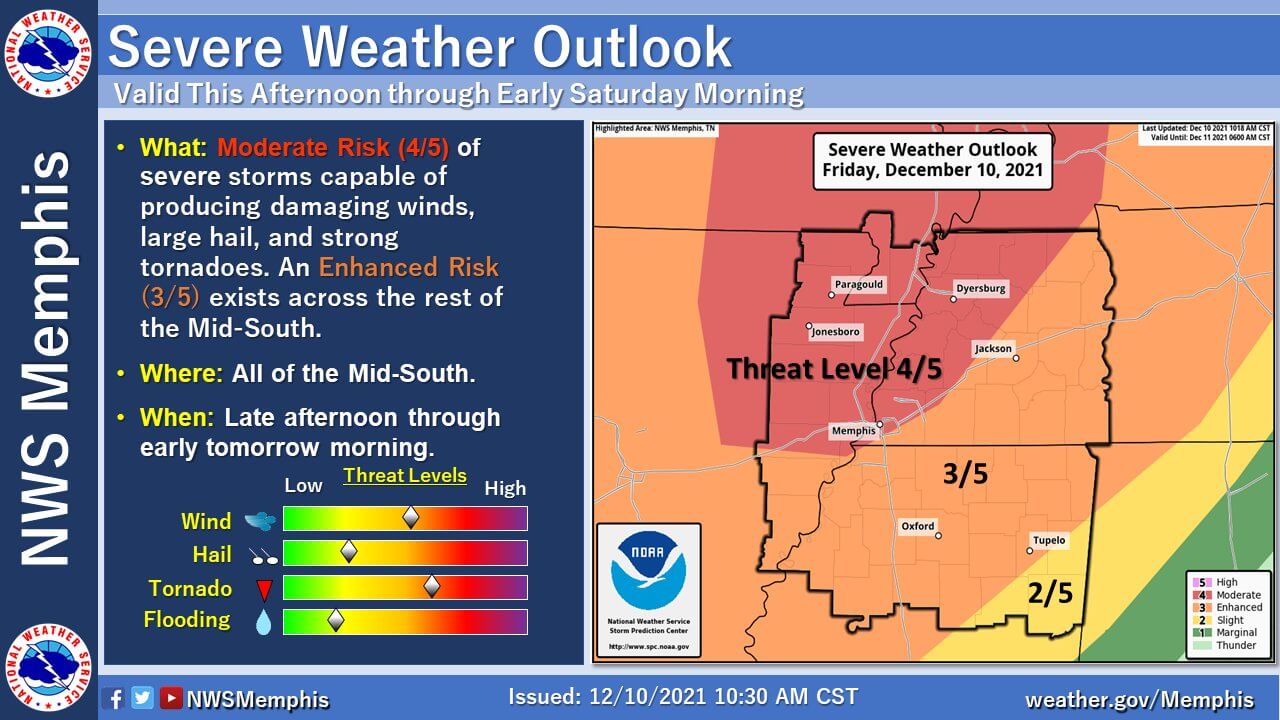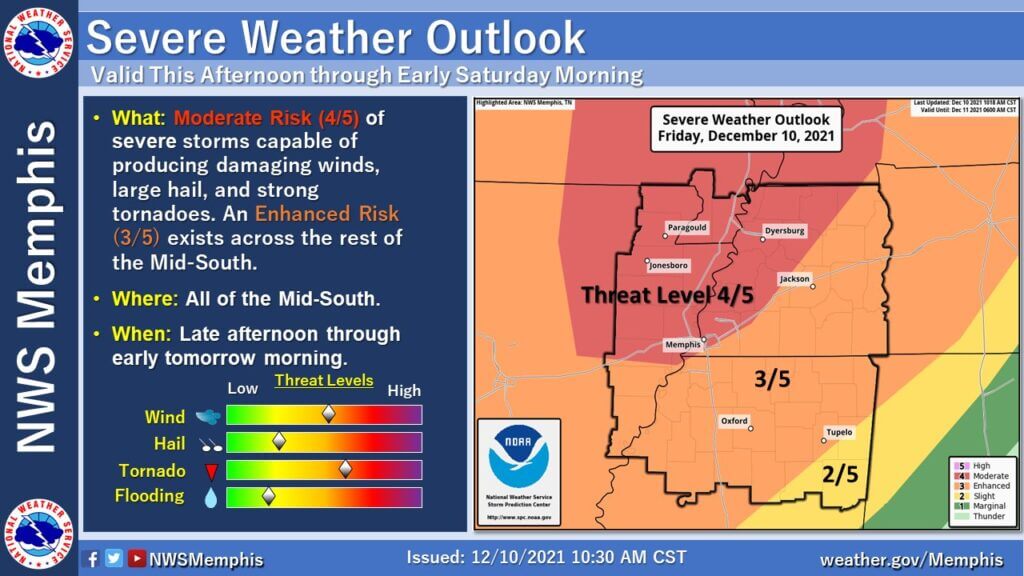 Talking about severe weather and preparedness for tonight into tomorrow.