Large section of Mississippi at risk for afternoon/evening storms, including damaging winds and hail
A large section of Mississippi stretching from the Delta to Northeast Mississippi is at risk for afternoon storms that could continue into the evening, according to the National Weather Service and MEMA.
From the NWS:
Forecast Update (948 AM): Portions of North Mississippi have been upgraded to a Slight Risk (2/5) for isolated strong to severe storms this afternoon/evening.
Main threats: Damaging winds 🌬️& heavy rainfall 🌧️
Watch for updates throughout the day!!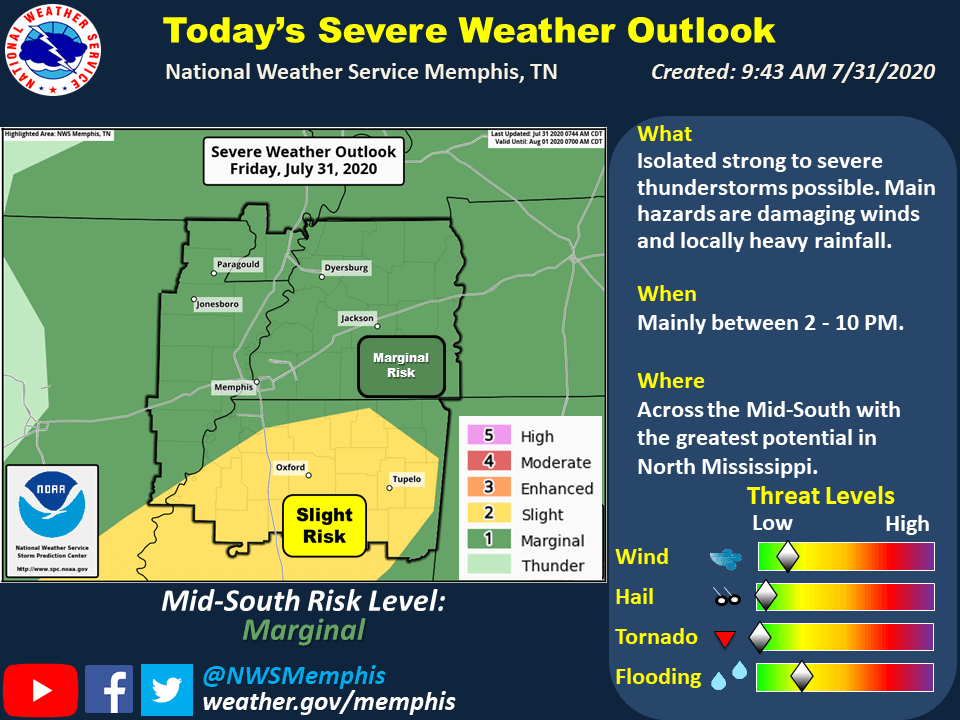 From MEMA:
Severe storms will be possible this afternoon through the evening especially for those included in the slight risk (level 2) area stretching from the Delta to northeast Mississippi. The primary threats include damaging wind, hail and heavy rain. Please stay weather aware!