Eating Out with Jeff Jones: Fiesta Grill Ripley Review
Fiesta Grill Mexican Restaurant @ 1709 City Avenue North, Ripley, MS. FRIDAY NIGHT BUFFET!!
Hello Ripley, Mississippi! My new friend Jose sent me an invite to visit his still new Restaurant. So I was like, sure I'll put you on my schedule. And then he said those three little words… FRIDAY, NIGHT, BUFFET!
A night time Mexican buffet is rare in these parts and needs to be enjoyed like any special event. With exciting drinks, exotic food, great atmosphere, friends, and family!
The Restaurant has an abundance of space. Relax on either of their two outdoor dining areas, or head in and enjoy beautiful woods, murals, tall ceilings, and enough room to accommodate half the town!
On the buffet, I found many of the traditional items we all love, and a few surprises. One was a fajita mix with shrimp, and a couple others were a total surprise!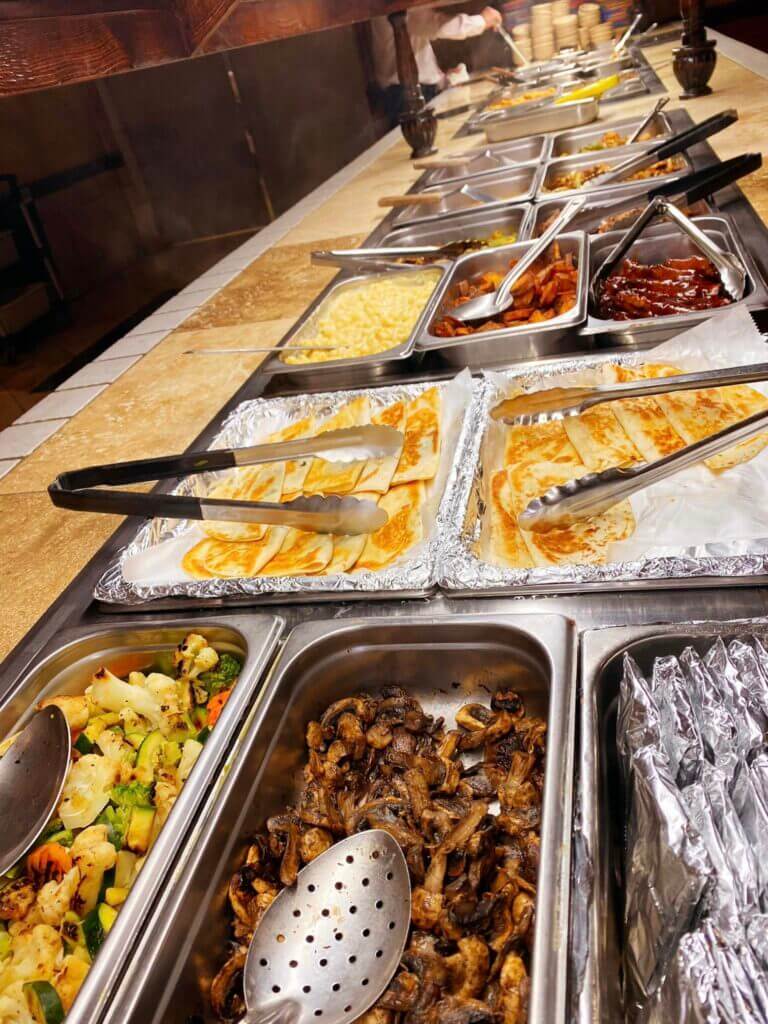 One welcomed surprise was Mexican Street Corn! For those that love this as much as I do, and newbies, Mexican Street corn can be served in a bowl or still on the cob. One recipe for this south of the border delicacy includes coarse salt, Mayo, Queso Fresco, cayenne pepper, and maybe some other special ingredients. Whether on the cob or in a bowl, this is the FIRST EVER I've seen on a buffet! Go get y'all some!
An item I'd never seen before was their baked zucchini stuffed with seasoned beef and dripping with melted cheese! It all appeared to have been baked in its final process.
The stuffed zucchini would remind you of a savory stuffed bell pepper, with the same tenderness. It's open on both ends like a bun or cannoli. Ya'll, I didn't care what it looked like, I just picked it up with my fingers and went to town! But, I suppose you could use a fork if you prefer.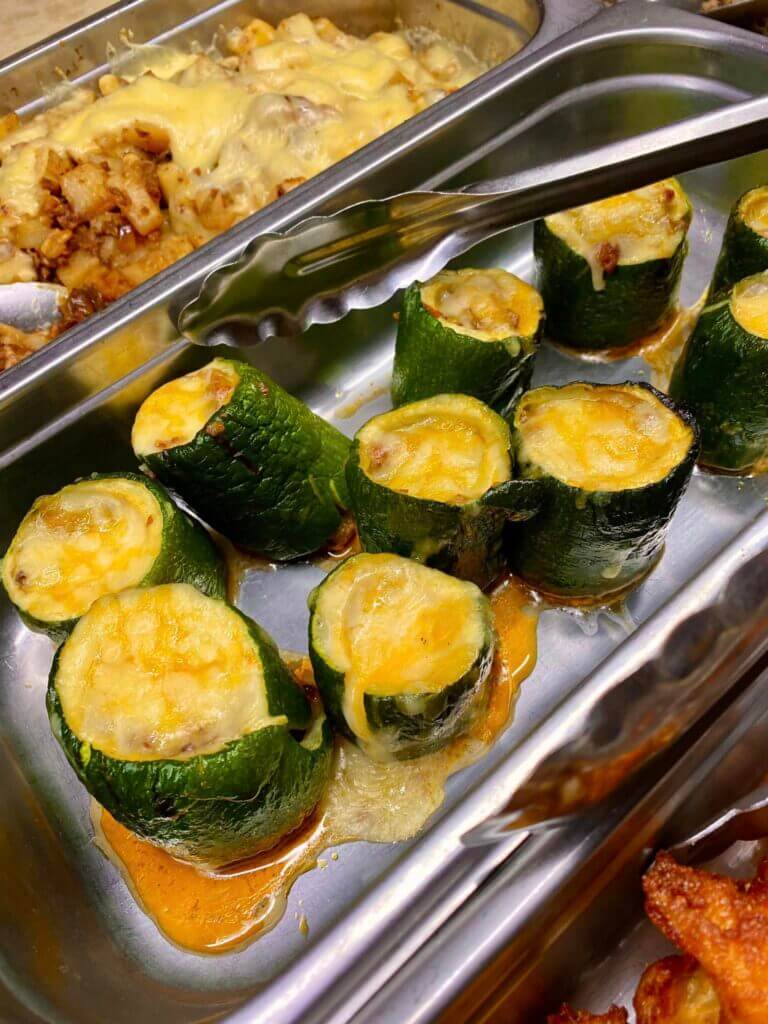 There was way too much to list here, but I will include a video in the comments for an extra peek!
For those of you who've already visited the Fiesta Grill Mexican Restaurant in Ripley, what are some of your favorites?
I know I've only scratched the surface of all the greatness Ripley has to offer! Share with us your favorite foods, festivals, and local businesses we should check out! I'd love to here from y'all! Happy Trails!
Follow Eating Out With Jeff Jones for events, contests, new restaurants, LOCAL Favorites, and their FAMOUS foods!
***Special thanks to my Sponsors who help make our restaurant reviews possible***
– Downunder Tupelo Restaurant and Cocktail bar, located at 216a West Main Street, Downtown Tupelo. Corner of Broadway & Main. Serving International Pub Grub.
– Fountain Grill, Located at 303 HWY 145 North, Aberdeen, MS. Our NEWEST Sponsor!! Serving breakfast, lunch buffet, and dinner. Menu available all day. Plus take-home heat & eat selections!
– Brooks Grocery – Tupelo – Tupelo, located at 1661 N. Coley Road, Tupelo, MS. Family owned and operated since 2009. Offering local favorites and specialty items from around the world.
– The Lost Pizza Co. of Tupelo with two locations to serve you! 3418 Main St., Tupelo, MS. (Across from Ballard Park) and 1203 North Gloster Street, (in the Crye Leike Plaza)
New Sponsor alert! Just Love Coffee Cafe – Tupelo MS! Story and photos comming soon!
Eating Out With Jeff Jones just surpassed over a million people reached in a month!
*** For advertising information, Request your FREE e-info Package from Eating Out With Jeff Jones *** Grow With Us!!!