Over a week without power: residents in Benton County want answers after storm damage leaves power off
Residents of Benton County are looking for answers and turning to their elected officials to figure out why they are without power over a week after a storm blew through the area last Wednesday.
Other areas may have had more building damage, but Ashland residents have perhaps suffered the most.
Ashland and Benton county government officials are turning to Northern District Public Service Commissioner Brandon Presley for assistance.
From Presley on April 20th:
Spent the day in Benton County talking with citizens whose power has been out for seven days and relaying their issues to both HSUD and TVA. This afternoon, I held a press conference with Senator Kathy Leath Chism, Senator Neil Whaley, Benton County Supervisors, Sheriff Aaron Goolsby and Ashland Mitch Mayor to call for more accountability and a restructuring of HSUD to give customers who do not live in Holly Springs, but are customers of HSUD with no other choices, a voice in the governance of HSUD.
On 21st, Presley posted the following:
HOLLY SPRINGS ELECTRIC CUSTOMERS:
If you are STILL out of power this morning (Thursday, 4/21), please contact my office at either: By email: brandon.presley@psc.ms.gov Telephone: 1-800-637-7722
We will be forwarding each of these complaints to the Regulatory Compliance Division at TVA, HSUD as well as keeping track of them internally. My team and I are headed back to Benton County today to further assess the response and aid citizens. Feel feee to share this post with friends and neighbors.
He followed that up with letters that he received from Benton County and Ashland officials:
This morning, Benton Co. Supervisors asked me to begin a regulatory review of the service being provided their citizens by Holly Springs Utility District. I've asked PSC legal staff to immediately review this request.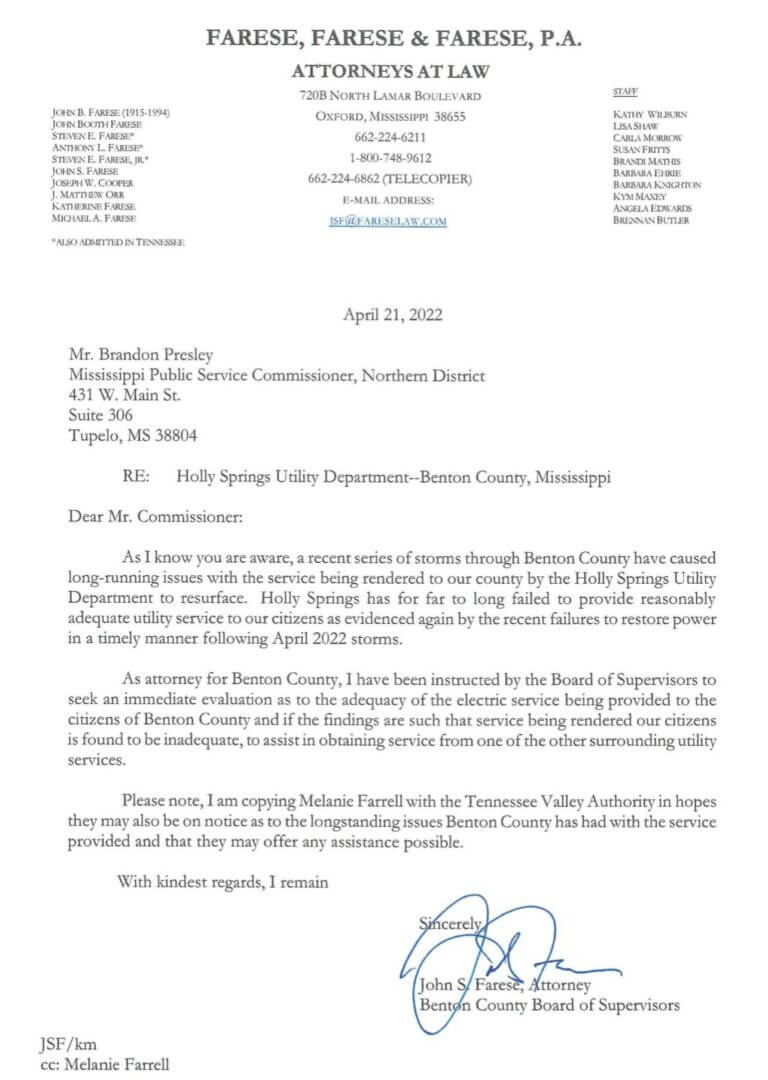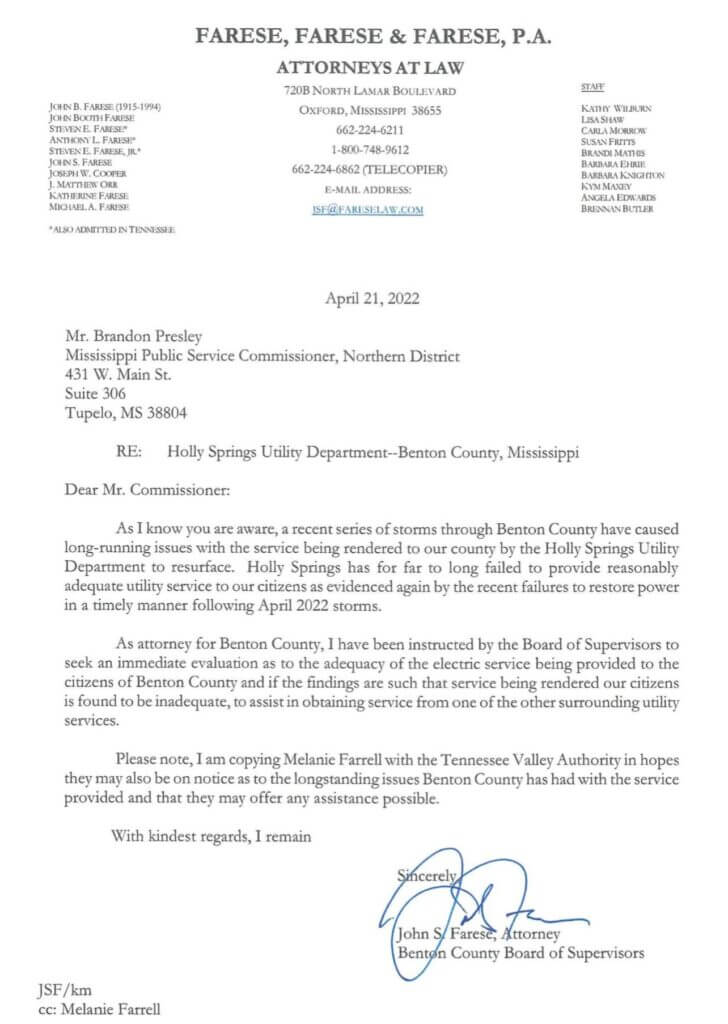 He followed that up with the following letter from the City of Ashland: