Storm Damage: Roof torn off part of Hospital, school suffers damage
The storm that blew through Tippah County on Wednesday evening left a trail of damage.
70 miles per hour winds came with a severe thunderstorm and tornado warning, and the results left many without power and several reports of damage.
Multiple trees were reported down, including on Highway 15 and Highway 4, and the Hospital and at least one school suffered damage.
The Tippah County Hospital had part of its roof taken off. No patients were reported injured but some rooms were reported to be flooded. Workers were seen on the roof assessing damage as of 8 pm Wednesday when TippahNews.com drove by.
The damage was on the old hospital, near the new hospital, where patient rooms are.
Chalybeate School also had some damage reported.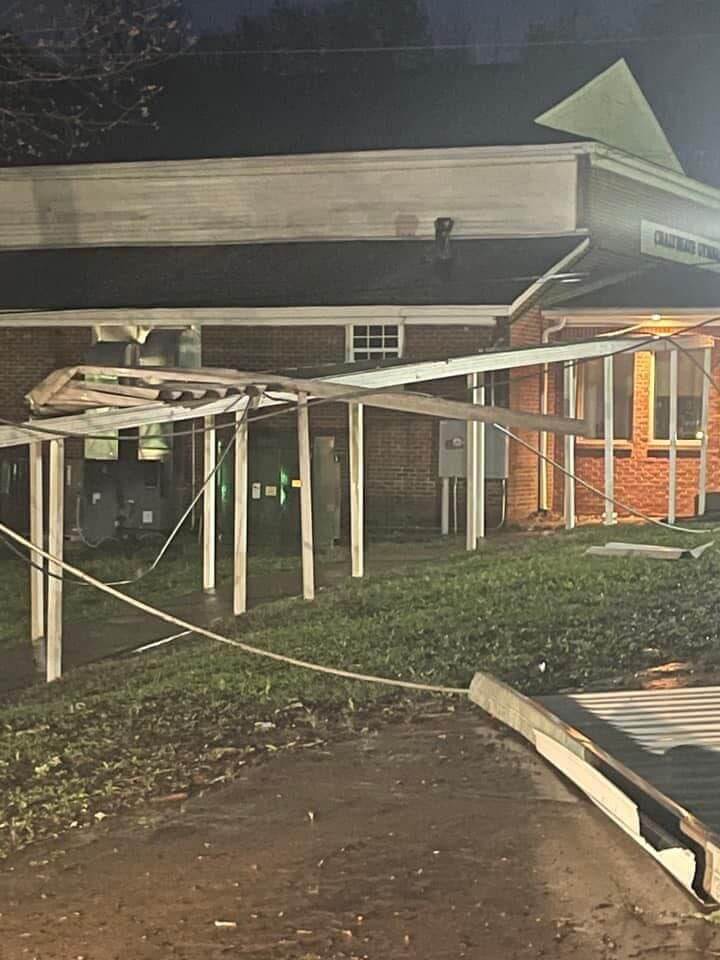 Over 7000 were without power at one point, although TEPA workers were seen working to restore power in the city limits of Ripley.
We will update with more pictures and information as it becomes available.