Earthquake hits in Mississippi delta
An earthquake hit in the Delta today and it was felt throughout the region.
According to MEMA
A magnitude 3.7 earthquake, occurring around 4:26 pm CST this afternoon and centered 9 km northwest of Hollandale, Mississippi, has been felt across a large portion of the Arklamiss Delta.
Washington County EMA Director David Burford informs us that there have been no reports of damage at this time. Deputies are currently en route to check the area for any damages.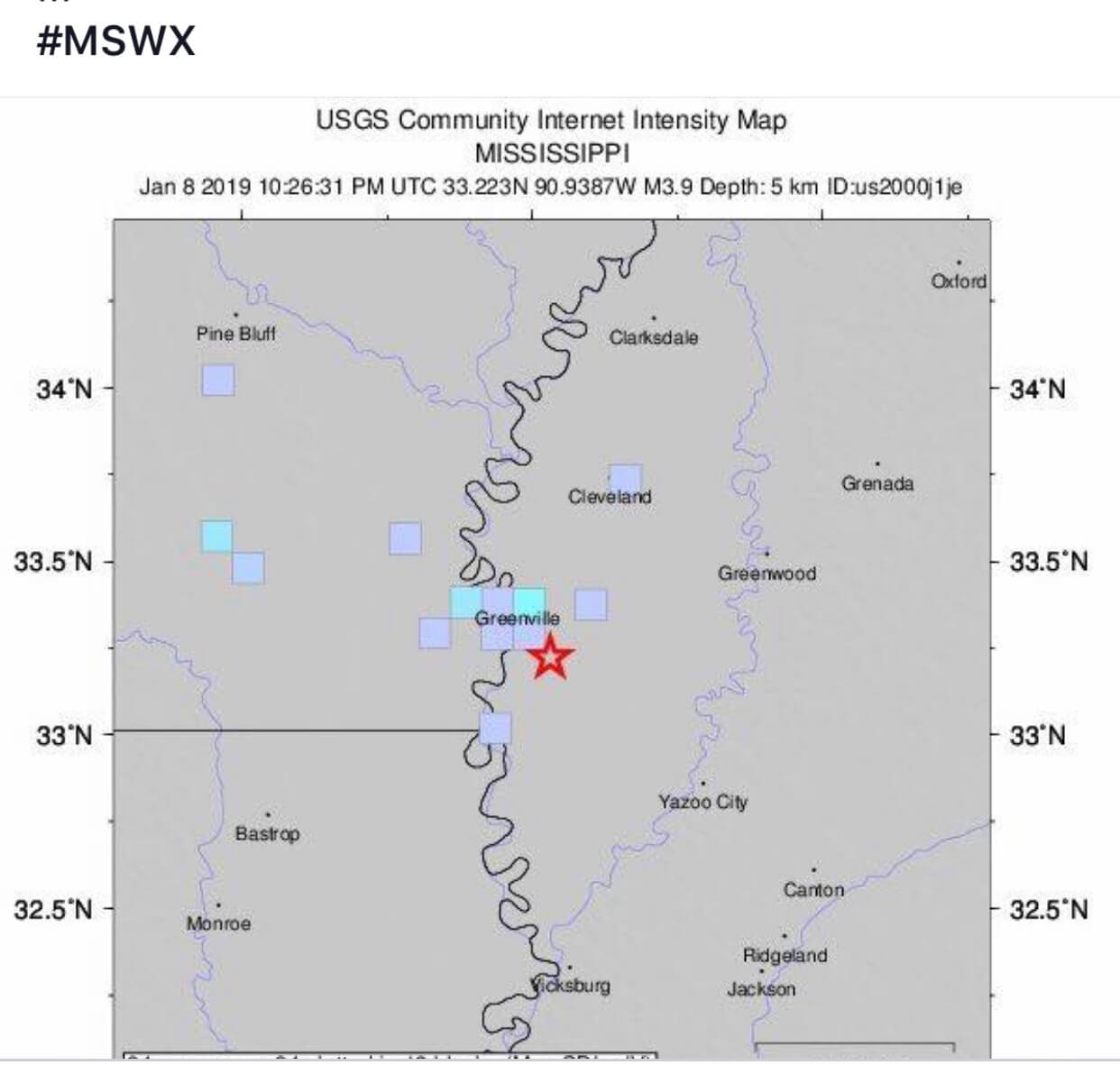 …