Letter, additional details released regarding the death row confession of David Cox related to the disappearance of Felicia Cox in 2007
Further details were released on Monday regarding the disappearance and suspected murder of Feliccia Cox in 2007.
A press conferene was held on Monday, December 6th by District Attorney John Weddle in regards to the Felicia Cox dissapearane in Pontotoc in 2007.
It had been speculated that recently executed murderer David Cox had wrote a letter about the unsolved dissapearance.
According to MDOC Commissioner Burl Cain, David Cox revealed that he had left behind a mystery letter, possibly relating to the 2007 disappearance of his sister-in-law Felicia Cox.
Cox did not mention the letter in his last words, which were "I want my children to know that I love them very much and I was a good man at one time. And don't ever read anything but the King James Bible and I wanna thank the Commissioner for being so kind to me. And that's all I got to say."
The press conferene on Monday confirmed the existence of this letter.
The District Attorney's office confirmed this at the press conference at 2:30 pm at the Pontotoc Courthouse on Monday.
investigators with multiple agencies were present, including the Pontotoc County Sheriff's Department.
We can confirm that the letter was delivered to Cox attorney.
See the letter given to Amber Miskelly, daughter of Felicia Cox, below: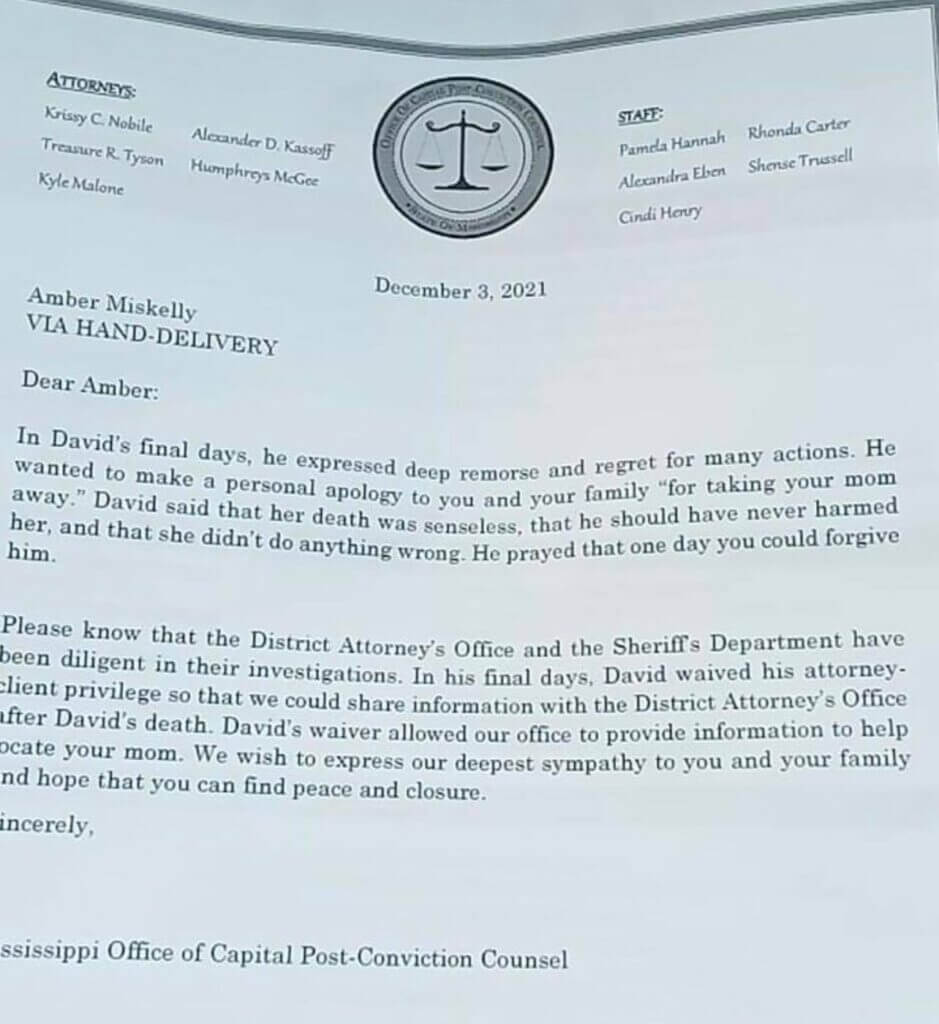 Here is the full release given by the District Attorney's office: