Blue Mountain resident Philip Hearn running for South Tippah School Board seat
Local business owner, Judge and attorney Philip Hearn wants more for all students in the South Tippah School District.
Instead of talking about, he decided to take action.
Hearn, an attorney and judge based in Blue Mountain, is running for the South Tippah School District board to ensure that all students get a shot at the same opportunities and have the same level of resources in South Tippah.
"I feel as though the Board works best when a representative from each school has a seat at the table. I am from Blue Mountain and feel as though Blue Mountain has not been represented on this board in quite some time. At least 15 years. I aim to change that," Hearn said.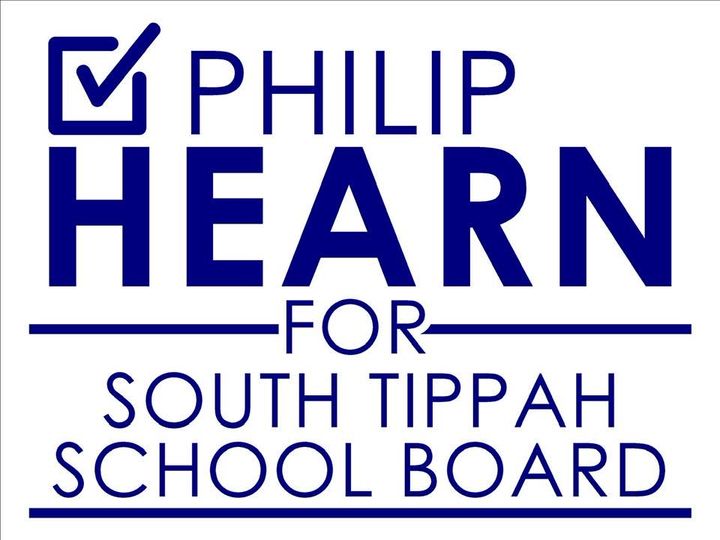 Judge Hearn, who is the Municpal Judge for the Town of Blue Mountain, released the following statement about his candidacy along with his wife Natalie:
"Natalie and I are pleased to announce my candidacy for South Tippah School Board in the November 3, 2021 election.
The Board is comprised of five members. Traditionally, two have been from Ripley, two from Pine Grove, and one from Blue Mountain.
However it has been over 15 years since a resident of Blue Mountain sat on the Board. It's time to change that fact. I grew up in Blue Mountain and graduated from Blue Mountain High School. My educational foundation at BMHS prepared me for college and paved the way for a successful career in law.
I've represented teachers, administrators, coaches and students for almost 30 years and am a recognized expert in the field of school law. I now live in Blue Mountain and practice law in Blue Mountain, serving as the Municipal Judge for Blue Mountain. I'm from Blue Mountain, for Blue Mountain.
Remember that when you vote Hearn for South Tippah School Board on November 2."
Although a resident and representative for Blue Mountain, Hearn said he will ensure all students in the district have a fair chance at a quality education.
"I will make sure every school and every student has the same opportunity. I am not going to favor Blue Mountain, but I will make sure they have equal treatment."
The 2021 STSD election will be held on November 2nd.
*This was a sponsored post paid for by the candidate*