Healthy Moms Healthy Babies program to expand into more rural areas
Through a partnership between the state Health Department and the state Division of Medicaid, Healthy Moms, Healthy Babies program places registered nurse case managers in the homes of pregnant mothers undergoing high-risk pregnancies.
It has expanded to 23 full-time nurses and 17 part-time nurses providing services to about 640 patients around the state.
"With limited resources for mothers and babies, a lot of our efforts are going to be directed to our highest impacted areas to help the folks in the most desperate need the fastest," State Health Officer Dr. Daniel Edney said.
Dr. Justin Turner, chief medical officer at the state Health Department, witnessed personally how important access to quality health care for mothers is.
Turner's wife made 23 total visits to five different hospitals or emergency rooms during her last two pregnancies.
As a Medicaid-reimbursed program, Healthy Moms, Healthy Babies allows mothers to receive monthly targeted case management, health education, and assessments by nurses, social workers and nutritionists at no direct cost to them.
"In our last reporting from the maternal mortality review committee, 87% of deaths were Medicaid moms, and out of all of our maternal deaths, 80% were preventable," Edney told Mississippi Today. "That is unacceptabl
e."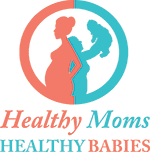 Currently, 86% of the participating mothers are Medicaid beneficiaries.
Susan Bates, nurse team lead in the northeastern region of the state, manages a team of nurses who serve patients in 11 counties, seven of which are maternal health deserts: Marshall, Benton, Tippah, Pontotoc, Prentiss, Tishomingo and Itawamba.
These counties have no hospitals or birthing centers that provide obstetric care, and no practicing OB-GYNs or certified nurse midwives.
If you look at the big picture, then it may seem overwhelming, but we can't be stopped by that. We have to know that what we are doing makes a difference to each patient," Bates explained. "One life at a time, we're making a difference."
Edney said he is seeking to redirect the funding he has and cut back in every department possible to hire the 100 or so nurses he's identified as potential job candidates