UPDATE: Mark Hall officially charged in "racially-motivated" incident involving nine black youths
UPDATE: According to the app, Mobile Patrol, which lists arrests made by local law enforcement, Mark Hall was arrested and charged with nine counts of simple assault at 11:54 a.m. The post lists Hall as 49 years old, standing 6-foot and weighing 350 lbs.
Original story: RIPLEY–Nine black Ripley youths and their parents were at the Ripley Police Station this morning looking for answers and to file charges against a white male who posted a video that shows the man threatening to hit the youths as they rode their bicycles on a Cooper Street in Ripley.
Ripley Police Chief Scott White addressed a large crowd of concerned citizens during Ripley's regular city meeting that met this morning at 10 p.m.
The incident happened Monday afternoon around 3 p.m. according to the grandmother of one of the youths involved. That's when a video by Mark Hall was posted on the social media site, Snapchat. The diver can be heard saying "50 points" as he speeds up, passing through the middle of the group of youngsters as they attempt to get out of the way of the vehicle. The diver can be heard saying a racial slur as he passes the group.
The video came to light when it was screen recorded from Snapchat and posted to Facebook.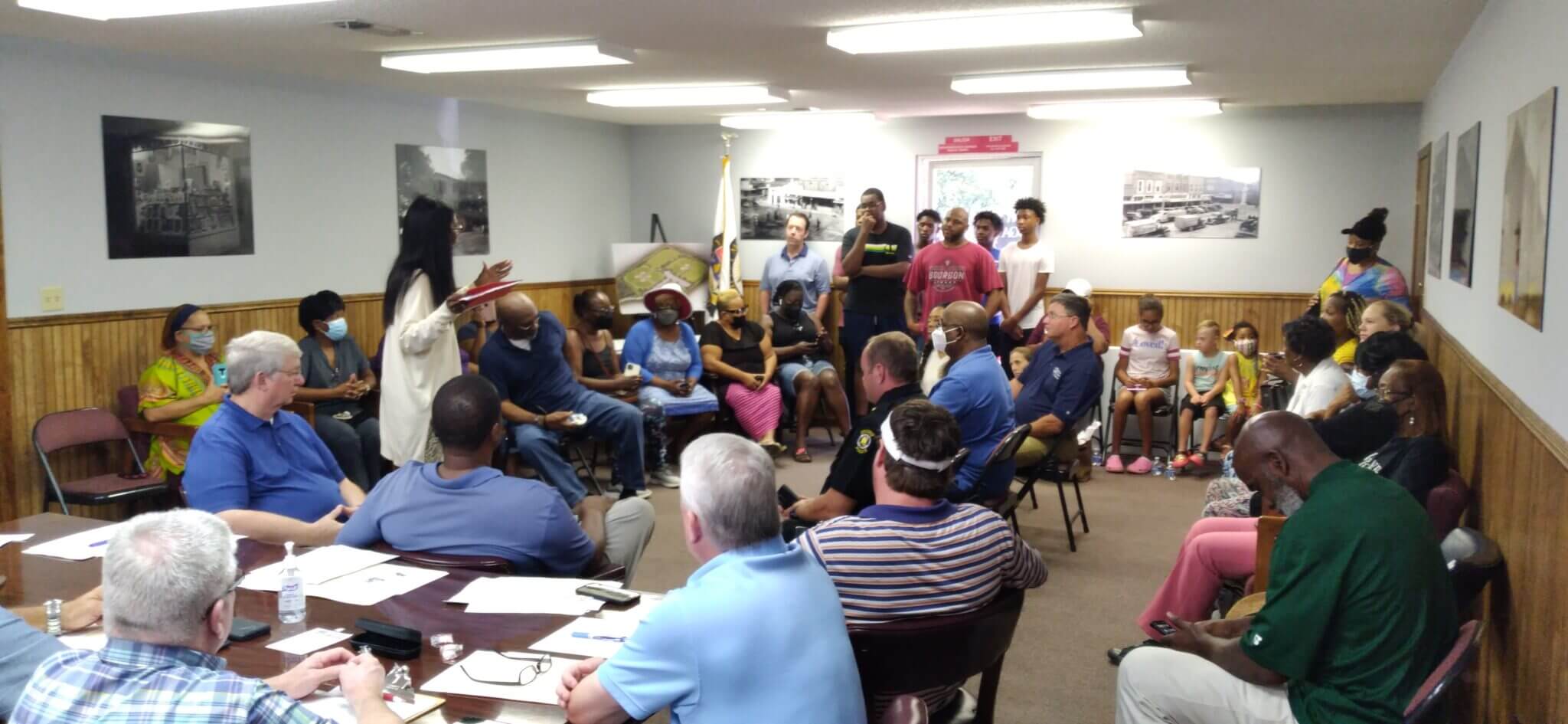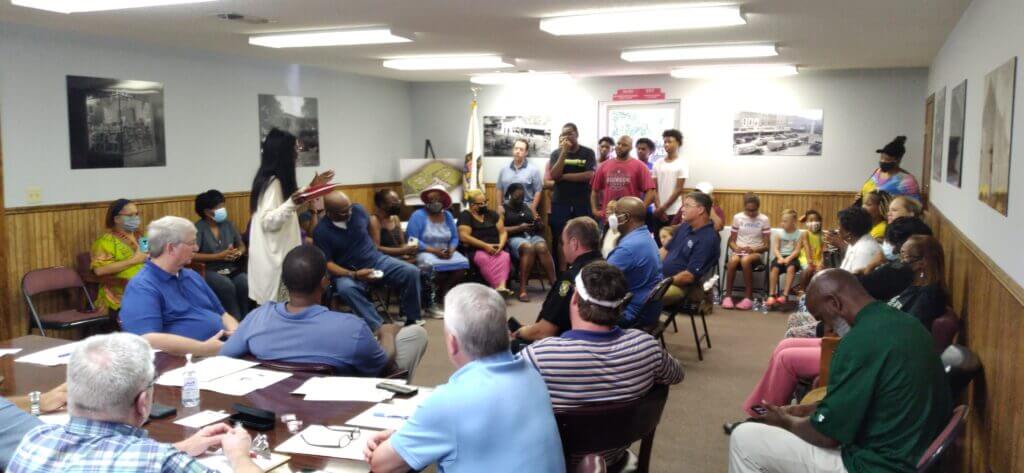 According to White, Hall will be charged with nine counts of simile assault. It is also believed that Hall's vehicle made contact with one of the bicycles. White said that misdemeanor charge could be raised to a felony. Other charges, including "hate crimes" could be added upon further investigation.
This is an ongoing situation, stay with Tippahnews.com for more information as it becomes available.