Ripley native NEMCC Hall of Fame coach passes away
POPULAR NORTHEAST TENNIS COACH BRADDOCK PASSES AWAY 
Northeast Mississippi Community College has lost one of its all-time most beloved and multitalented employees in the athletic department.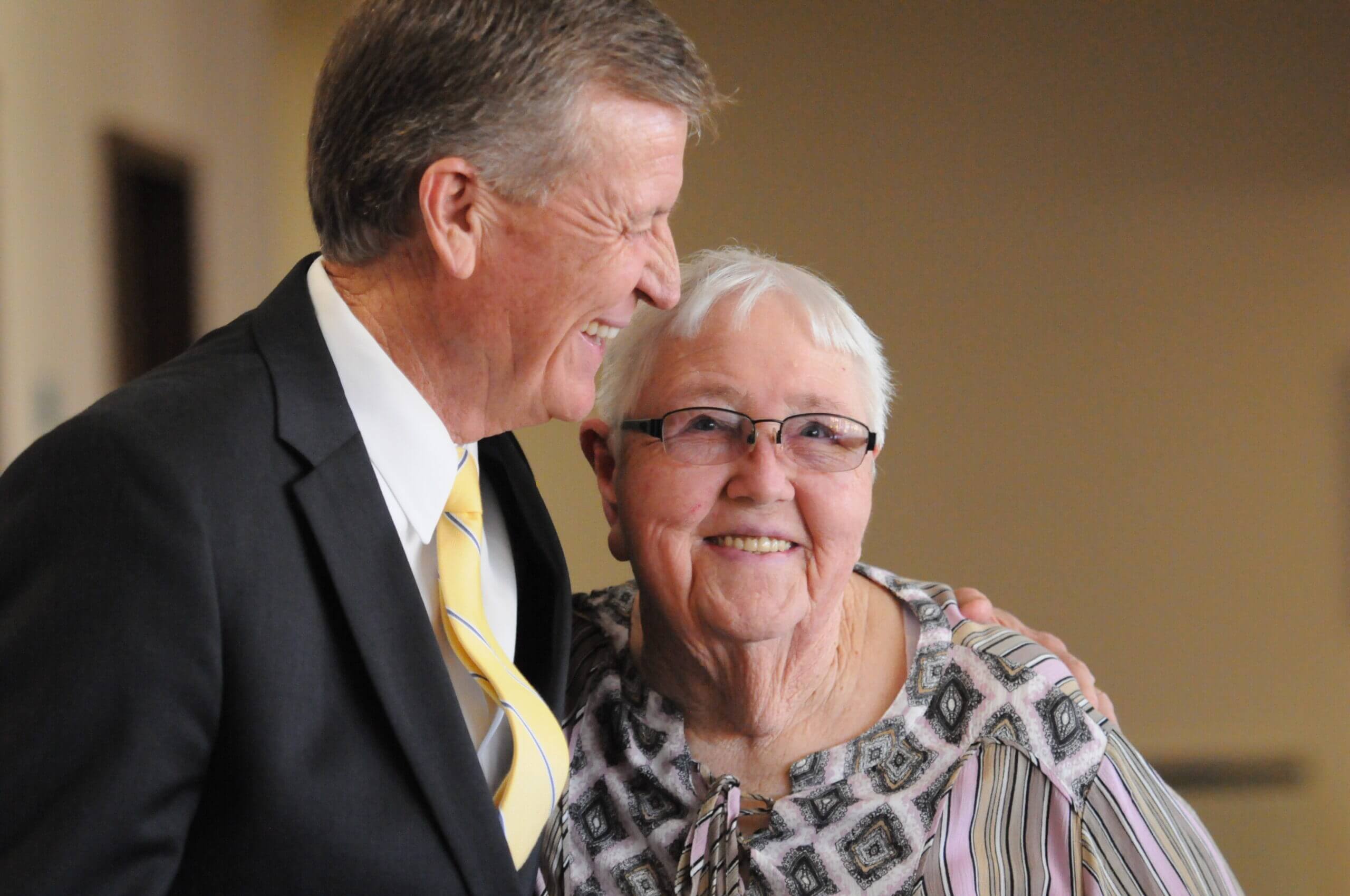 Emma Braddock, who was described in the institution's student newspaper The Beacon as "Northeast's Superwoman," died on July 15 at the age of 90.
"Northeast was fortunate to have coach Braddock as a teacher and coach," said college president Dr. Ricky Ford. "She was always seeking ways to assist the student-athletes that were under her direction. She will be remembered as a true Northeast Tiger and friend."
Braddock was originally hired in 1965 to serve Northeast as one of three physical education instructors. She was a faculty member for more than a decade before taking on the role as head tennis coach for both the men and women.
She led multiple players to individual state championships and national tournament berths during her tenure. It is those accomplishments that landed Braddock a spot in the Northeast Sports Hall of Fame.
However, Braddock was a well-rounded athlete herself. She was proficient in nine different sports, including archery, badminton, basketball, golf, gymnastics, softball, tennis, tumbling and volleyball.
Golf was what she excelled at the most among all those offerings. She was the third flight winner of the Women's Southern Golf Association (WSGA) championship at Southern Pines, N.C., in 1980.
Braddock pieced together talented women's teams from 1984-85 that ended their seasons in Ocala, Fla., at nationals. Kathy Arnold paced the Lady Tigers with singles and doubles conference titles as a sophomore.
Melissa Tyre also secured a singles state championship alongside Arnold in 1984. Lisa Aldridge and Lori Curry were outstanding one year later with doubles titles and runner-up results in singles play.
The Tigers won 20 regular season matches during the 1982 season. Aaron Parsons and John Tate headlined that group by defeating Mississippi Gulf Coast Community College in the doubles conference championship.
The Ripley native remained with the tennis programs for nine total seasons. She retired in 1990 after dedicating 25 years to making a positive impact on Northeast's student body. 
Emma Braddock Obituary
Emma Marie Braddock, 90, died July 15, 2023, at Magnolia Place Personal Care Home in New Albany, MS. Emma was born in Ripley on May 22, 1933, to Thomas Nathan Braddock and Verdie Welch Braddock. She lived her whole life there, graduating from Ripley High School in 1951 and working in the family store, T.N. Braddock Dry Goods. She was a member of the First Baptist Church for seventy-nine years and was active in the choir until recent years.

Emma attended Blue Mountain College and received her Master's Degree from Memphis State University. She then began a twenty-five-year career as a Physical Education instructor at Northeast Mississippi Community College, where she organized and coached the tennis team and was inducted into the NEMCC Sports Hall of Fame in 2017.

Emma was a dedicated American Red Cross volunteer for over thirty years. She positively influenced countless children and adults in her swimming, CPR, and First Aid programs. An avid tournament golfer and legend in the women's golfing circle, Emma treasured her time on the links and served as an advocate for all women's sports.

Emma is survived by four nieces, one grandniece, one nephew, and four grandnephews: Danette Kong, Maui, HI; Mary Verdine Kong (Geronimo), Maui, HI; Edna Marie Kong, Maui, HI; Betty Jo Kong DeFries (James), O'ahu, HI; Hope Kanani DeFries, O'ahu, Hl; Johnny Ralph Henry, Canyon, TX; Colbert Braddock Jones, Starkville, MS; William Justin Jones, Nashville, TN; Daniel Keala DeFries, Maui, HI; and Riverson Poole, O'ahu, HI.

She was preceded in death by her parents, siblings, and in-laws: her brother Dr. Tom Braddock (Vivian), her sisters Mary Eleanor Braddock Kong (Dan) and Betty Jo Braddock Henry (Johnny), and three nieces Tommy-Lei Eileen Kong, Emily Braddock Jones and Betty Gail Henry.

Services will be at the Ripley First Baptist Church on Friday, July 21, 2023. Visitation will be from 9 a.m. until the service at 11:00 with Dr. Jack Bennett officiating. Dr. Anne Cross will deliver the Eulogy. Burial will be at the Falkner Cemetery.

In lieu of flowers, donations may be made to the Ripley First Baptist Church or to any charity of choice.

Pallbearers are Ancel Cross, Duane Bullard, Colbert Braddock Jones, William Justin Jones, Johnny Ralph Henry, John Braddock, Jimmy McMillin, and Dr. Ricky Ford. Honorary pallbearers are her Red Cross Swimming volunteers, former NEMCC faculty, and her golfing friends.