Tornado Watch issued for Tippah County as area moves to Enhanced Threat
The NWS issued a tornado watch for Tippah County on Wednesday afternoon as the area was moved to an Enhanced threat of severe weather.
From the NWS:
Damaging winds, heavy rainfall and tornadoes are all possible this afternoon, especially along and south of I-40.
Here's a quick midday update to the severe weather outlook. The overall risk areas haven't changed much, but the tornado threat may be increasing, especially over north central and northeast Mississippi.Keep up with weather updates this afternoon and evening, as this is still an evolving situation.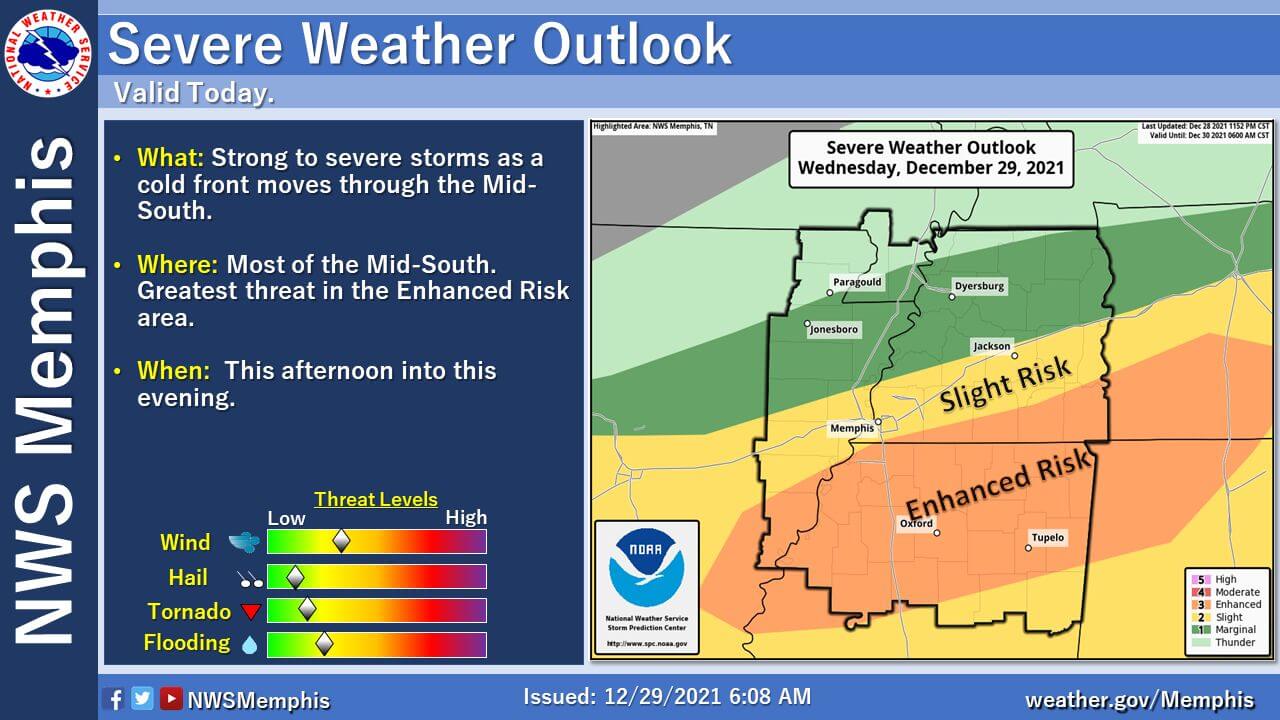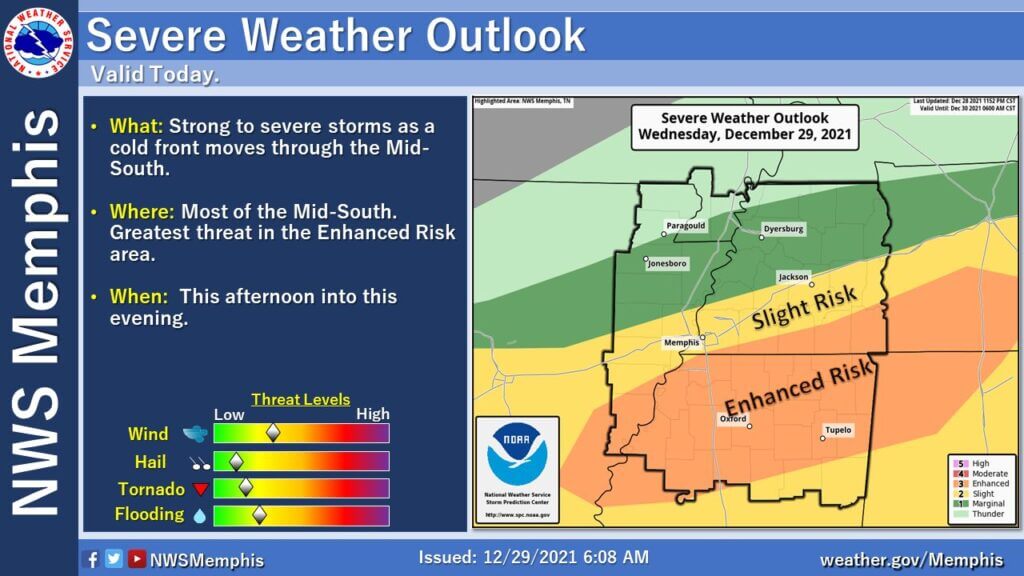 THE NATIONAL WEATHER SERVICE HAS ISSUED TORNADO WATCH 569 IN
EFFECT UNTIL 7 PM CST THIS EVENING FOR THE FOLLOWING AREAS
IN ARKANSAS THIS WATCH INCLUDES 4 COUNTIES
IN EAST ARKANSAS
CRITTENDEN LEE PHILLIPS
ST. FRANCIS
IN MISSISSIPPI THIS WATCH INCLUDES 22 COUNTIES
IN NORTH MISSISSIPPI
ALCORN BENTON CALHOUN
CHICKASAW COAHOMA DESOTO
ITAWAMBA LAFAYETTE LEE
MARSHALL MONROE PANOLA
PONTOTOC PRENTISS QUITMAN
TALLAHATCHIE TATE TIPPAH
TISHOMINGO TUNICA UNION
YALOBUSHA
IN TENNESSEE THIS WATCH INCLUDES 5 COUNTIES
IN WEST TENNESSEE
FAYETTE HARDEMAN HARDIN
MCNAIRY SHELBY
THIS INCLUDES THE CITIES OF ABERDEEN, AMORY, ASHLAND, BARTLETT,
BATESVILLE, BOLIVAR, BOONEVILLE, BRUCE, CALHOUN CITY, CHARLESTON,
CLARKSDALE, COFFEEVILLE, COLLIERVILLE, CORINTH, FORREST CITY,
FULTON, GERMANTOWN, HELENA, HOLLY SPRINGS, HOUSTON, IUKA,
MARIANNA, MARKS, MEMPHIS, MILLINGTON, NEW ALBANY, OAKLAND,
OKOLONA, OLIVE BRANCH, OXFORD, PONTOTOC, RIPLEY MS, SAVANNAH,
SELMER, SENATOBIA, SOMERVILLE, SOUTHAVEN, TUNICA, TUPELO,
WATER VALLEY, WEST HELENA, AND WEST MEMPHIS.