MEMA issues warning about travel, timing of winter weather for Monday night into Tuesday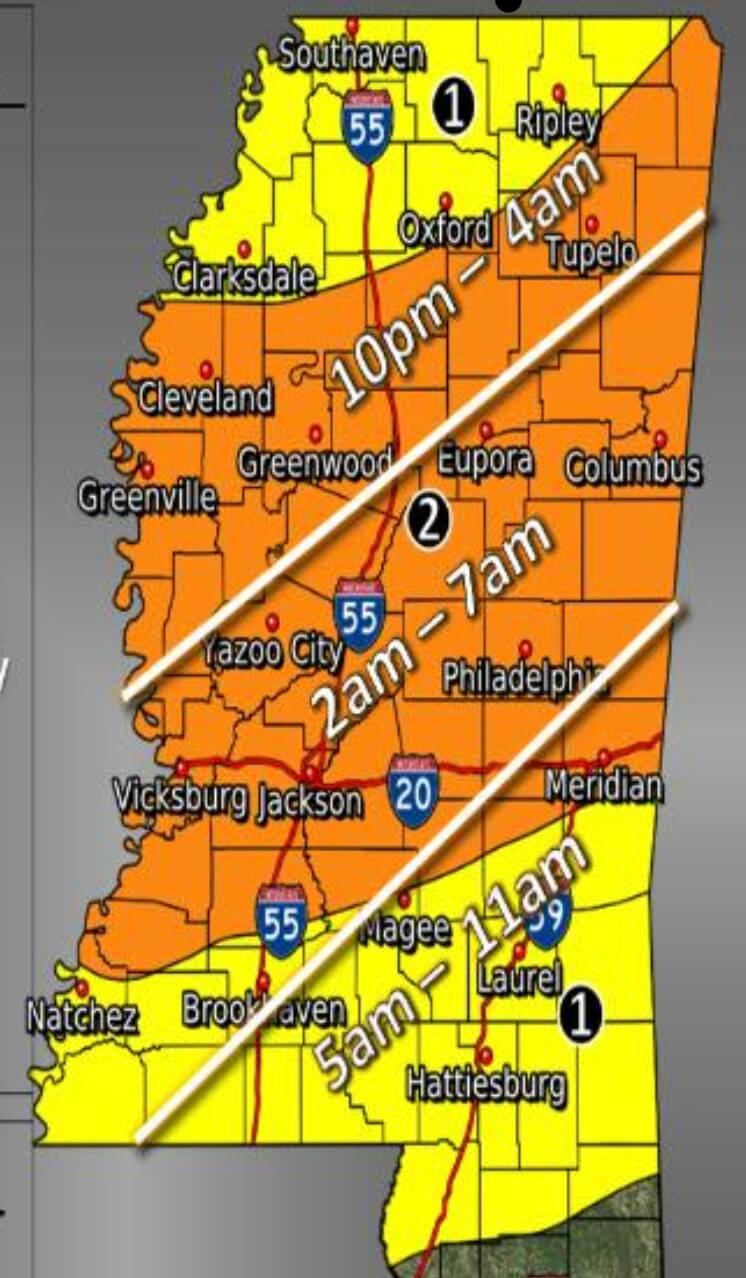 MEMA has issued a warning and info on the timing of the winter weather coming into the area this week.
From MEMA:
The latest forecast and timing from U.S. National Weather Service (NWS) for the expected snow event Monday night/Tuesday morning. Rain will change to snow as a sharp cold front moves across the region beginning around midnight Tuesday. Snow accumulations are expected and travel will be impacted throughout most of the state. #MSWX
The cold front will produce dangerously low wind chills across the area next week.
Prepare now for the possibility of a large scale event.