Pine Grove Coach Katie Bates surprised by current/former players as she is recognized for 350 wins
Coach Katie Walker Bates achieved a career milestone earlier this year and she was recognized for that feat on Senior Night at Pine Grove on Tuesday.
She celebrated with the only fitting way possible: surrounded by current and former players and surprised with a plaque commemorating the achievement.
Bates claimed her 350th win earlier this year with a victory over East Union. The Lady Panthers got the victory over Jumpertown on Tuesday, held their Senior Night festivities, and then surprised Coach Bates with the plaque.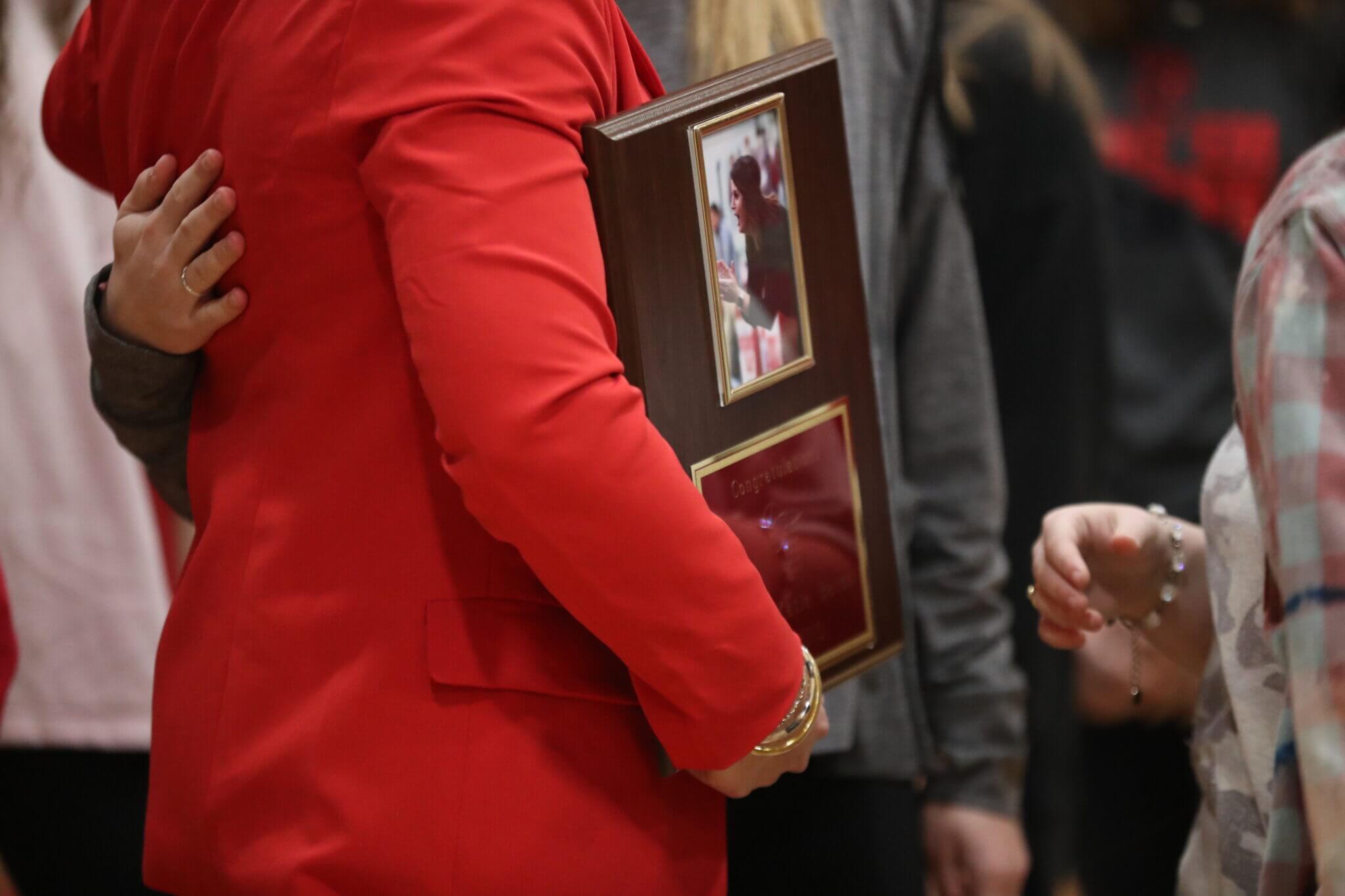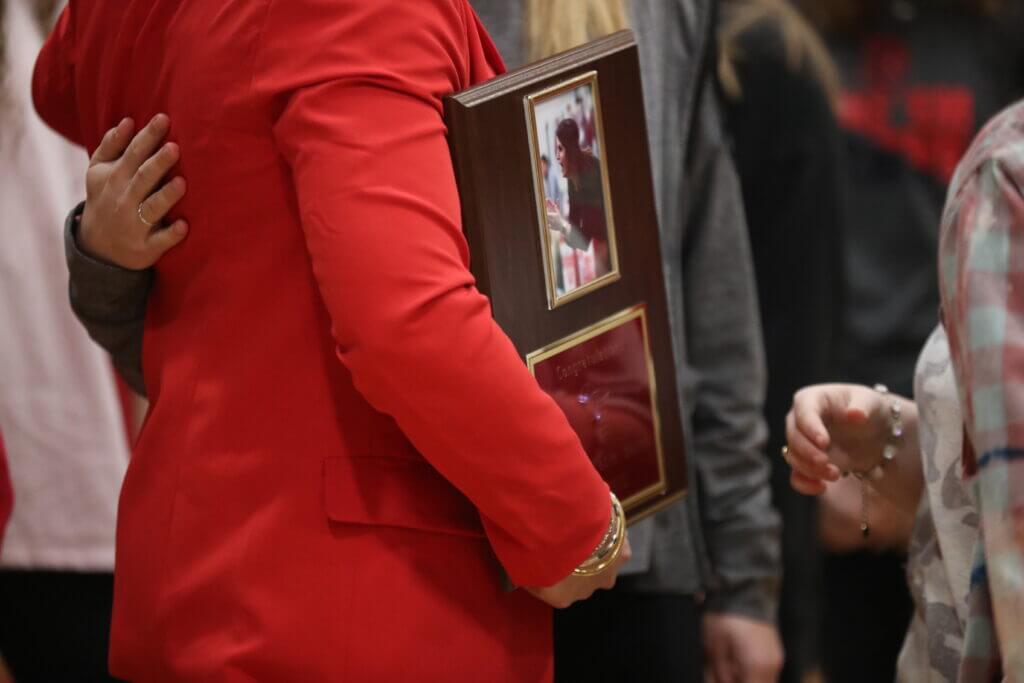 Coach Bates was introduced with a pair of quotes.
"It's not about the wins. It's about the memories and the girls she coaches."
"Coach them hard. Love them harder."
Bates won her 325 game claiming her 4th straight state championship two seasons ago.
Her Lady Panthers are gearing up to attempt another playoff run this year, with the district tournament set to take place next week.