SouthernCare Hospice feeds over 150 Tippah County healthcare workers for free today
A local hospice company gave back to the healthcare workers in Tippah County in a big way on Friday.
SouthernCare Hospice gave away 150+ free meals to healthcare workers in Ripley. All healthcare providers in town were invited to the event.
A north Mississippi food truck, This and That Cooking and Catering by Aaron Southward, prepared the meals. They had pick up times and asked for a limited number up people picking up to follow social distancing guidelines.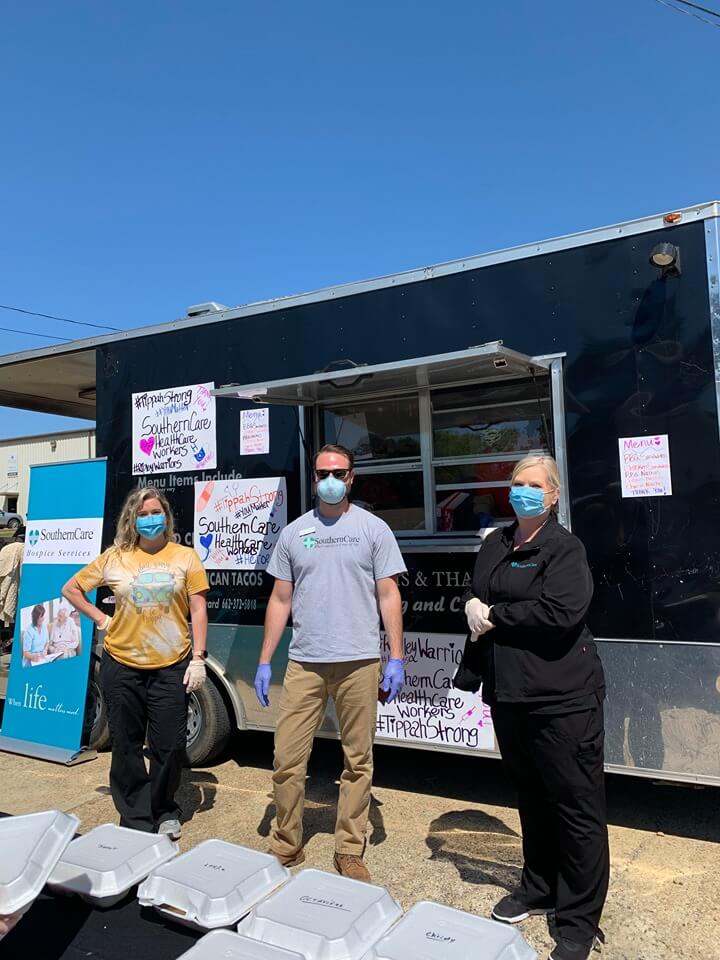 "I'm from Tippah County and Tippah county will always be my home. My heart breaks for these people being affected by this virus," SouthernCare area hospice care consultant Burt Waldon said of the event.
"Our healthcare workers are under a tremendous amount of stress during these times. This is just a small way for us to give back and offer a thanks to them," Waldon added.
The catering service provided a menu that consisted of barbeque and all the trimmings, pulled chicken plates as well as bbq nachos and chicken nachos for the workers.
"I just enjoy making people happy, spreading love and joy through my cooking and helping people when I can," This and That owner Aaron Southward said.
"The health care workers are on the front lines so I keep everyone out there working in my prayers every day, and if I'm able to help in any way I will," he concluded.
Learn more about This and That at this link
Learn more about SouthernCare Hospice at this link.