Tippah County awarded grants for multiple projects at 2022 Mississippi Hills National Heritage Area Awards Ceremony
Tippah County was the beneficiary of over $60,000 in project grants that were announced at the 2022 Mississippi Hills National Heritage Area Community Grants Awards Ceremony which was held at Blue Mountain College on Tuesday.
Tippah County was the largest grants recipient this year with $63,585 awarded.
In an exciting day for Tippah County, plans were also announced to work towards expanding the Tanglefoot trail from New Albany to Ripley.
Dr. Barbara McMillin, President of BMC, and Elizabeth Behm, Director of the Ripley Main Street Association, accepted the grant awards on behalf of their organizations.
Below are the awards given.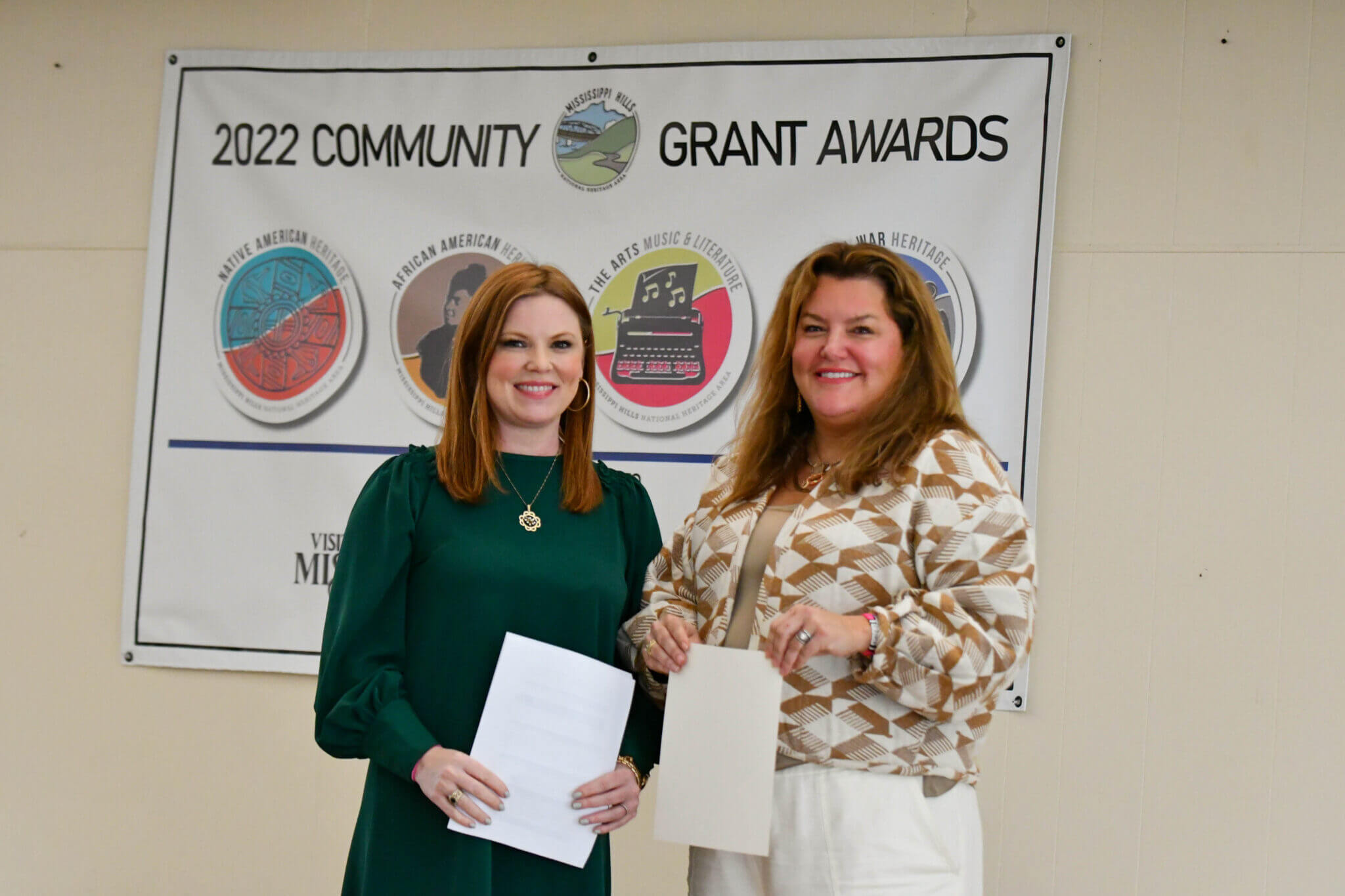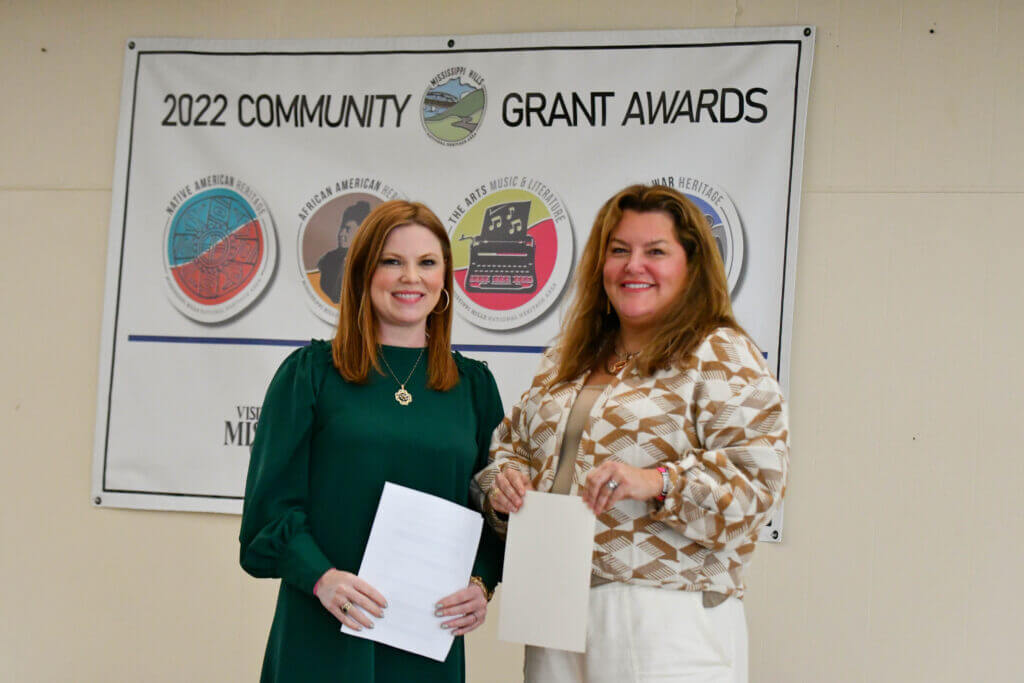 
Ripley Main Street Association has been awarded:

$20,000 to fund the first phase of the conversion of a unique structure in the city's
downtown historic district into a multi-use community venue with exterior art that
reflects Tippah County's Native-American heritage.

$2,500 to assist with the Alice Mae Blues Festival and the Blue Mountain
Bluegrass Festival.

$1,085 to fund the creation of an African-American Public Art Quilt Trail, which
will showcase traditional African-American quilt patterns, documenting them
both as works of art and an important means of self-expression.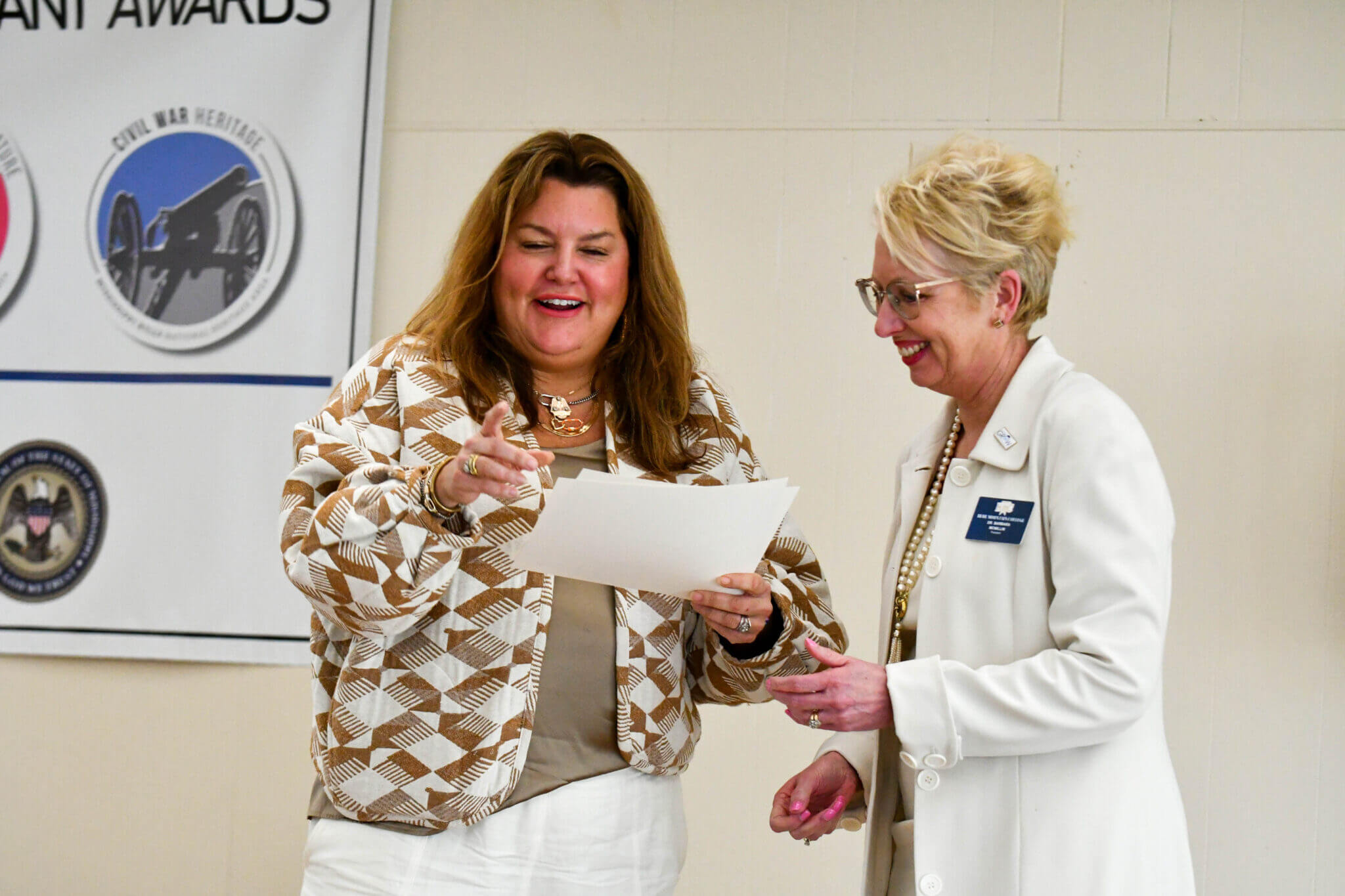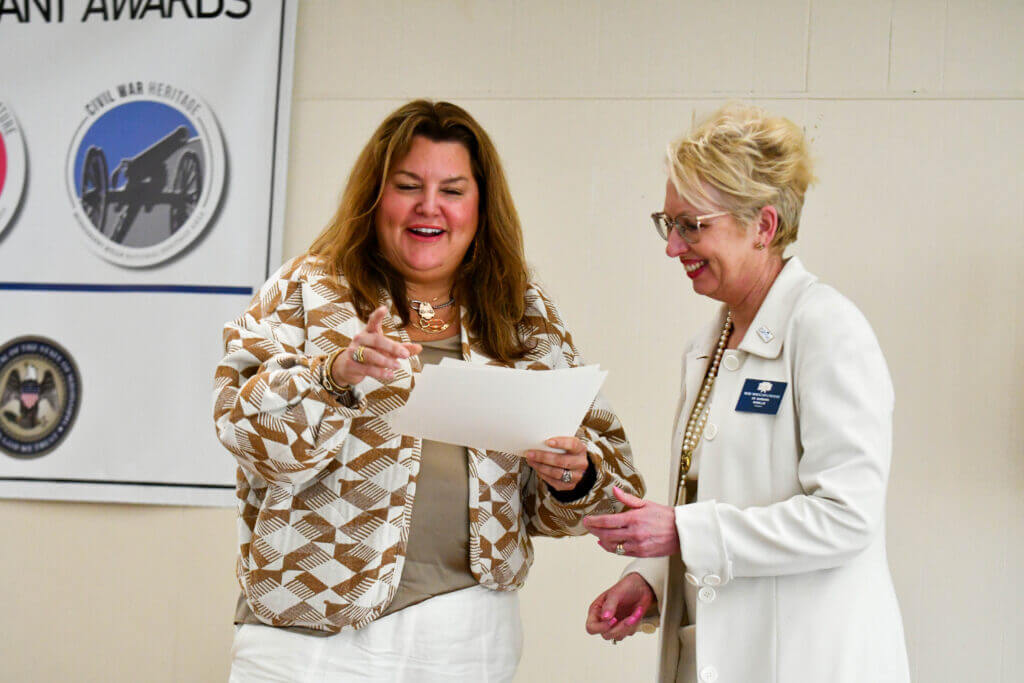 
Blue Mountain College has been awarded:

$20,000 to fund immediate repairs to the former Lowrey Memorial Baptist
Church building (1908), which was purchased by the college in 2021 and is now a
part of the BMC main campus. The structure is listed as one of the contributing elements in the Blue Mountain College National Historic District and was
designed by architect R.H. Hunt of Chattanooga.

$20,000 for the creation of an Economic and Community Development Master
Plan for Blue Mountain College and the Town of Blue Mountain, a joint planning
initiative leading up the observance of BMC's 150th anniversary in 2023.