Hall enters "not guilty" plea at arraignment hearing
In July, Mark Hall, of Ripley, was charged with nine counts of simple assault after a video surfaced of him attempting to run over nine black Ripley teens.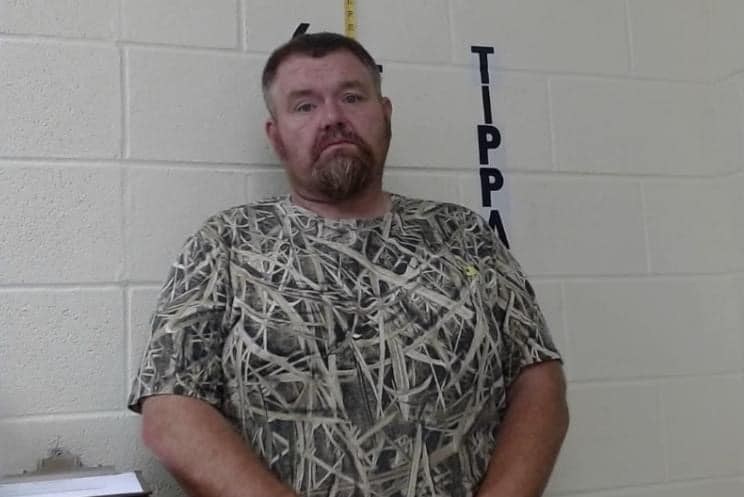 RIPLEY–The court case of Mark Hall entered its next phase this morning at the Tippah County Court House in Ripley. Hall did not attend the proceedings, presided over by Judge Sonny Meeks, but his lawyer did enter a "not guilty" plea for the nine simple assault charges he faces.
In late July, Hall, 49, was arrested on charges of nine counts of simple assault after a video he posted on the social media site, Snapchat, showed Hall attempting to run over nine black teens. The incident happened as the group mostly made up of members of the Ripley High School football team, rode bicycles on Cooper Street in Ripley. The charges were also enhanced with the "hate crime" enhancement as Hall was heard using a racial slur so that Hall will face an enhanced penalty if convicted.
The video came to light after it was screen recorded and then posted on Facebook.
Adams meets with victims, parents
The nine teens involved, their parents, and a host of supporters were in attendance. Minutes after Judge Meeks opened the proceedings and gave instructions to the standing-room-only crowd, Tippah County prosecutor Bart Adams motioned for the teenage victims and their parents to meet in an adjacent conference room. Many of the supporters also entered the room.
There, Adams explained that Hall would not make a court appearance, but his "not guilty" plea had been entered by his lawyer. Judge Meeks accepted the plea. Adams believes Hall will change his plea.
Tippah County News spoke with Tippah County attorney Sean Akins, who is not involved in the case, for further explanation. "It is common for a defendant to waive his initial appearance and plead "not guilty" even if the defendant plans to plead guilty at trial, said Akins."
Adams met with the youth and their parents alone. And according to two parents, who spoke on a condition of anonymity, Adams explained that the maximum amount of time Hall could receive is 11 months and 29 days with a maximum fine of $3,000, both of which are accompanied with the "hate crime" enhancement. According to Adams, that is the max per count and it is possible that Hall could receive the max on all 9 counts.
Parents and supporters were visibly upset and the small amount of time Hall could serve. However, it was explained that the charges must be served "concurrently," or "at the same time."
Stay with Tippah County news for more information on this developing story.