Wildfire threatens over 1000 acres in Tippah County
While Mississippi was under a Red Flag warning, the Mississippi Forestry Commission was dealing with a Wildfire in Tippah County.
From the MFC on Monday:
Commission Wildland Firefighters suppressed and contained this giant 1041-acre wildfire in Tippah County.
The fire, located in Tiplersville, MS, damaged pasture and woods.
As we head into our wildfire season here in MS, please be extra cautious with outdoor burning.
A red flag warning was in place yesterday as well: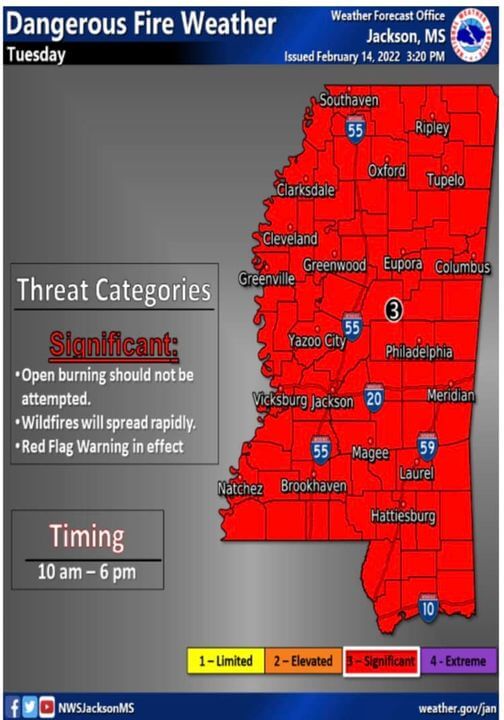 Since February 1, MFC has responded to more than 220 fires that have burned more than 7,000 acres. Officials said the fires have spread due to low humidity, lower than usual rainfall totals, and wind.